Overall evaluation
Fashion level: ★★★★★
Design level: ★★★★★
Softness level: ★★★★★

Perfect the bedding look!
Why Choose Sleepy Mill Mulberry Silk Bedding?
Sleepy Mill bedding is crafted from 19 momme pure mulberry silk, the most suitable fabric for bedding set. It gives you a wonderful sleep experience.
Sleepy Mill bedding provides the greatest breathability for perfect silk luxury products. Great for your skin and hair.
Sleepy Mill fomulates a natural anti-aging product, which is smooth,soft and breathable. It's cool in summer and warm in winter.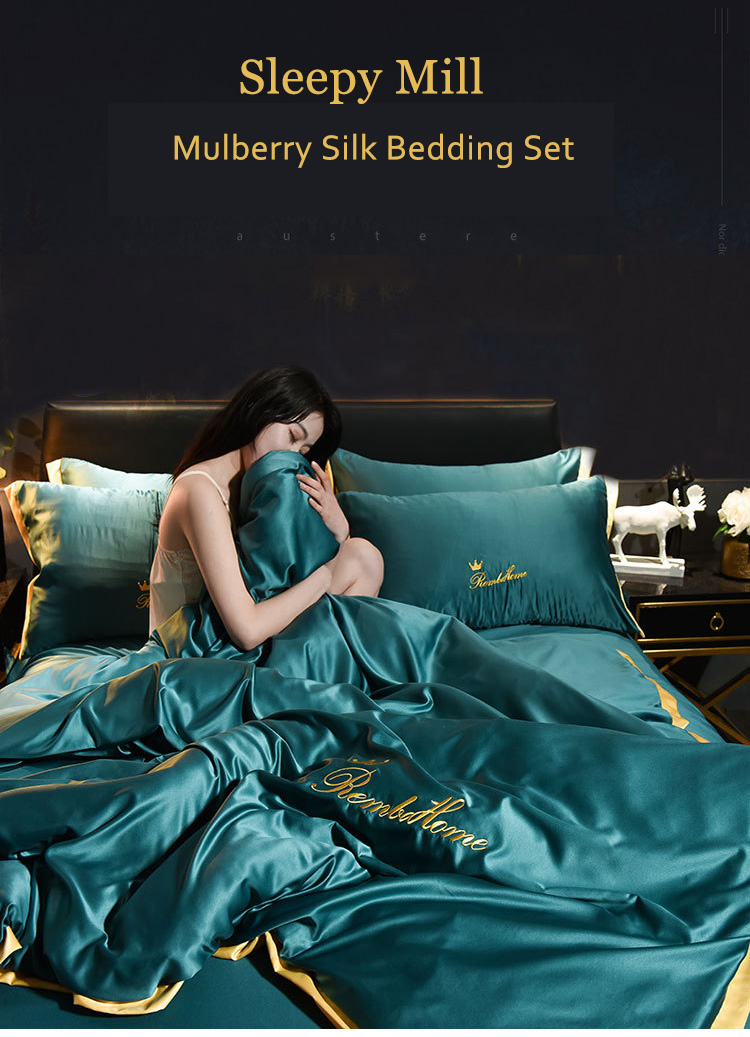 Glowing Skin
Prevent moisture loss overnight. sleeping on a silk pillowcase allows your skin to retain its moisture overnight. Perfect for those who uses night-cream and don't want to waste it on your pillowcase
Prevent sleep wrinkles, and allow your facial and neck skin to rest and repair overnight on silk
Healthy Hair
Silk protein bonds with keratin in your hair - creating a protective layer that helps keep moisture from escaping
Prevent hair breakage and loss. Silk allows your hair to effortlessly glide along the surface of your pillowcase at night, reduces friction between your pillow and hair
Extend the life of your hair styling and maintain your curls
Temperature Control
Silk naturally wicks moisture in summer and warms you in winter
Sleep in comfort all year-round
Enjoy silks' breathability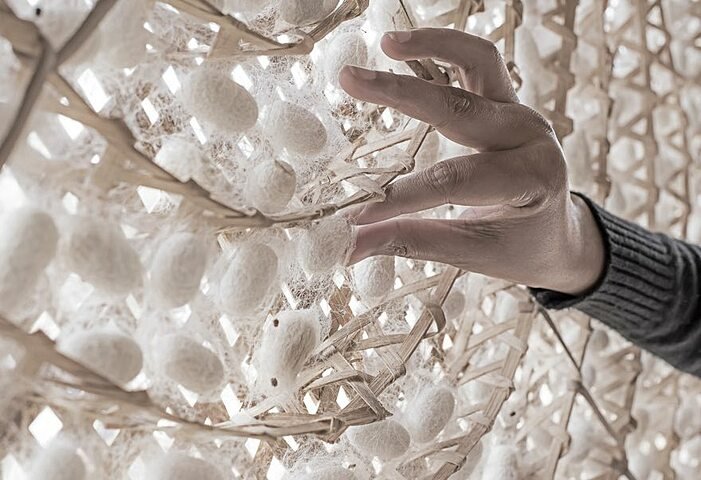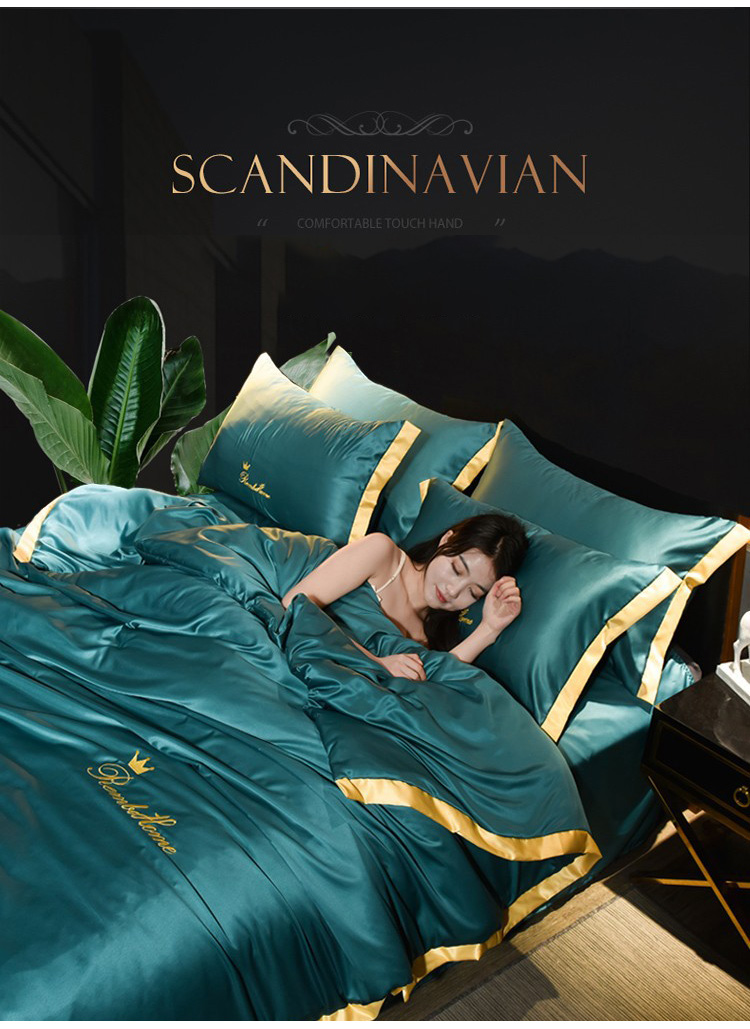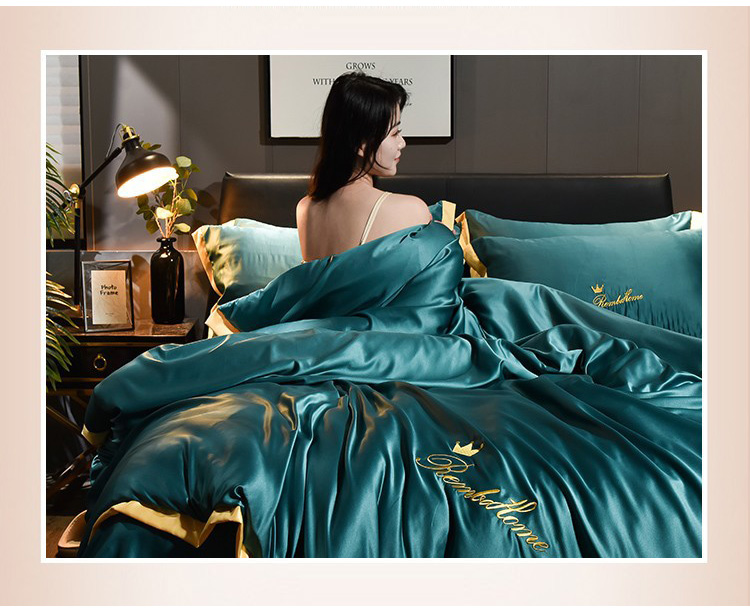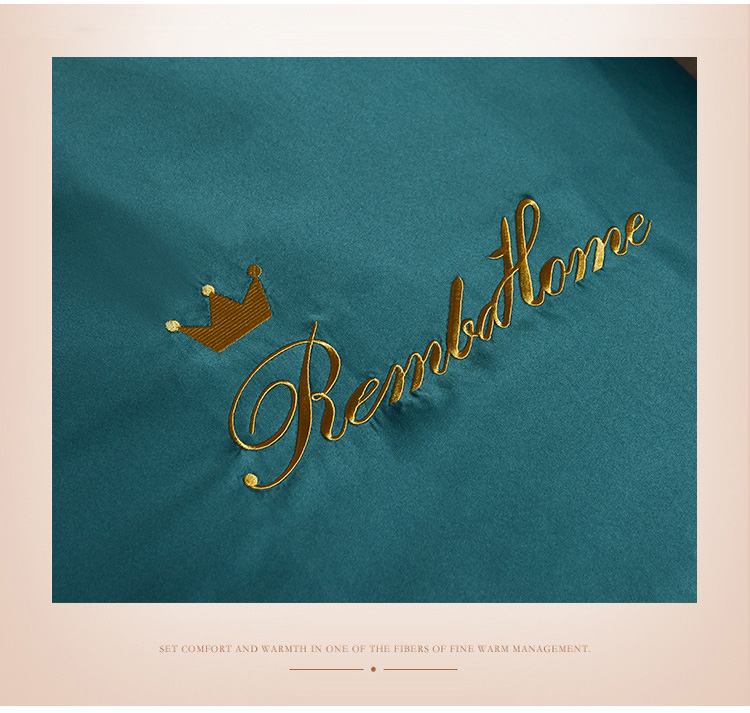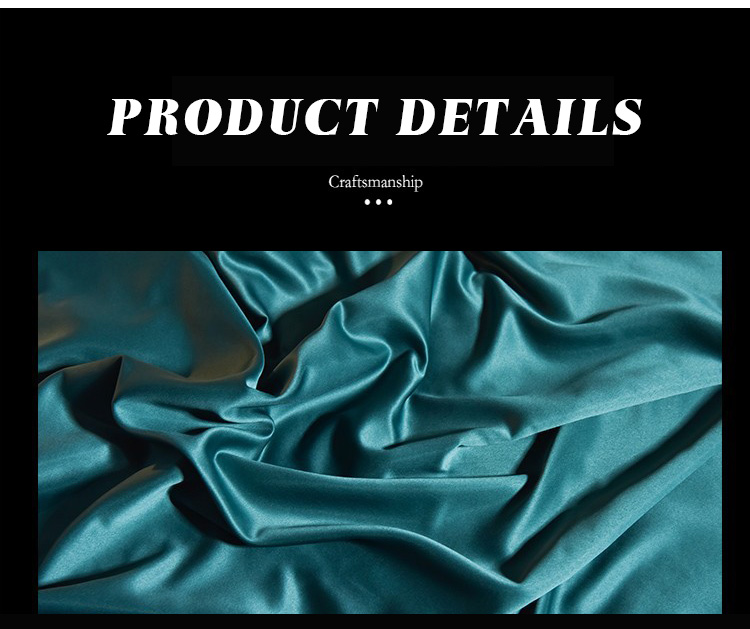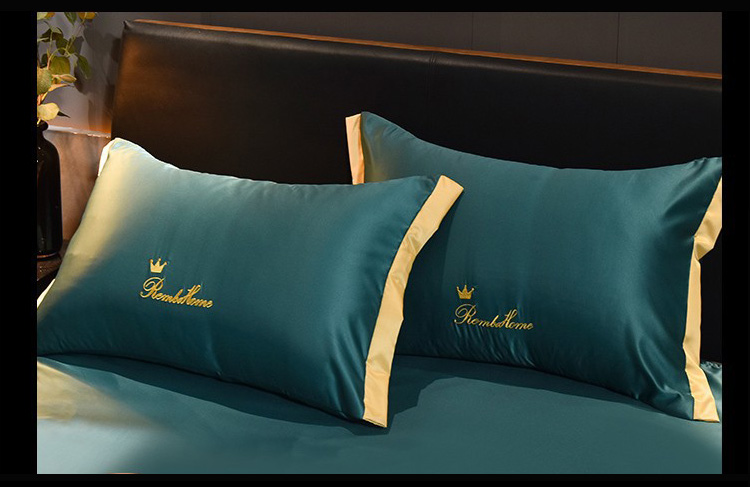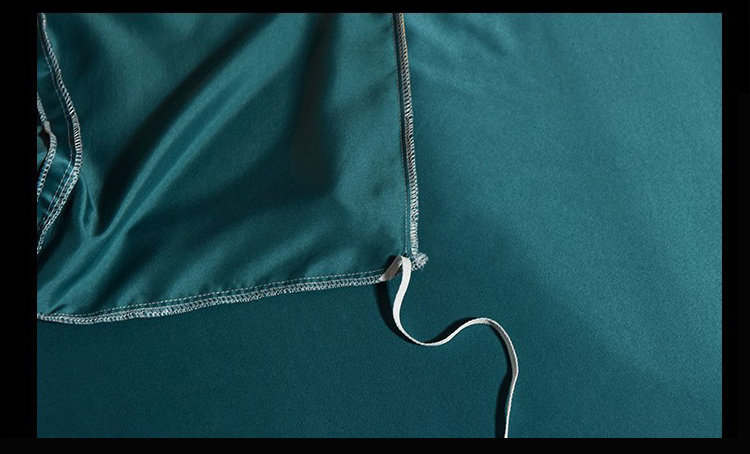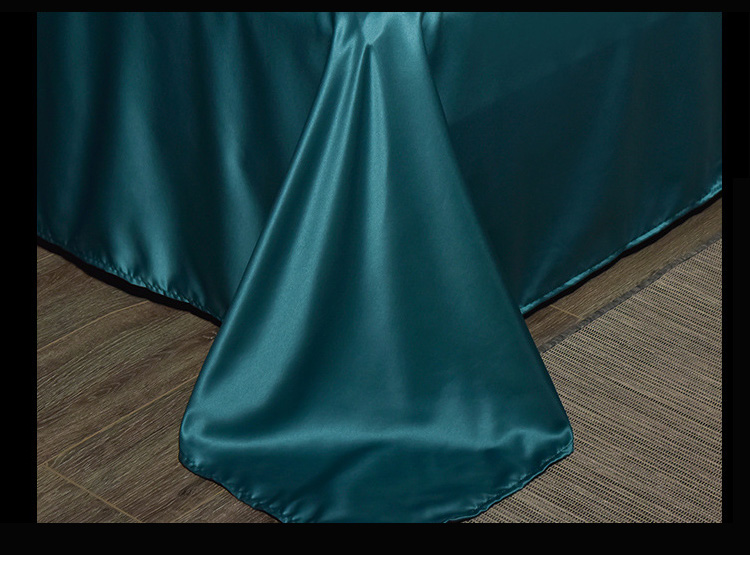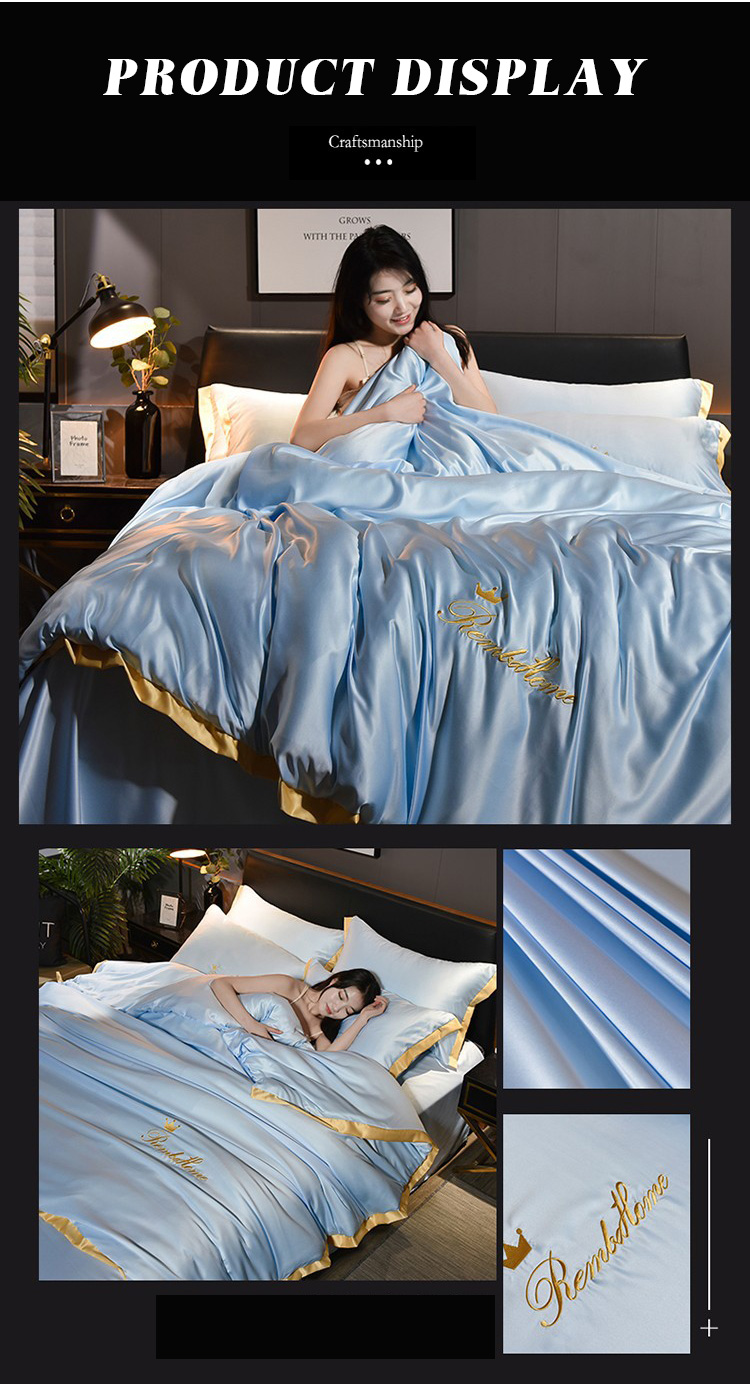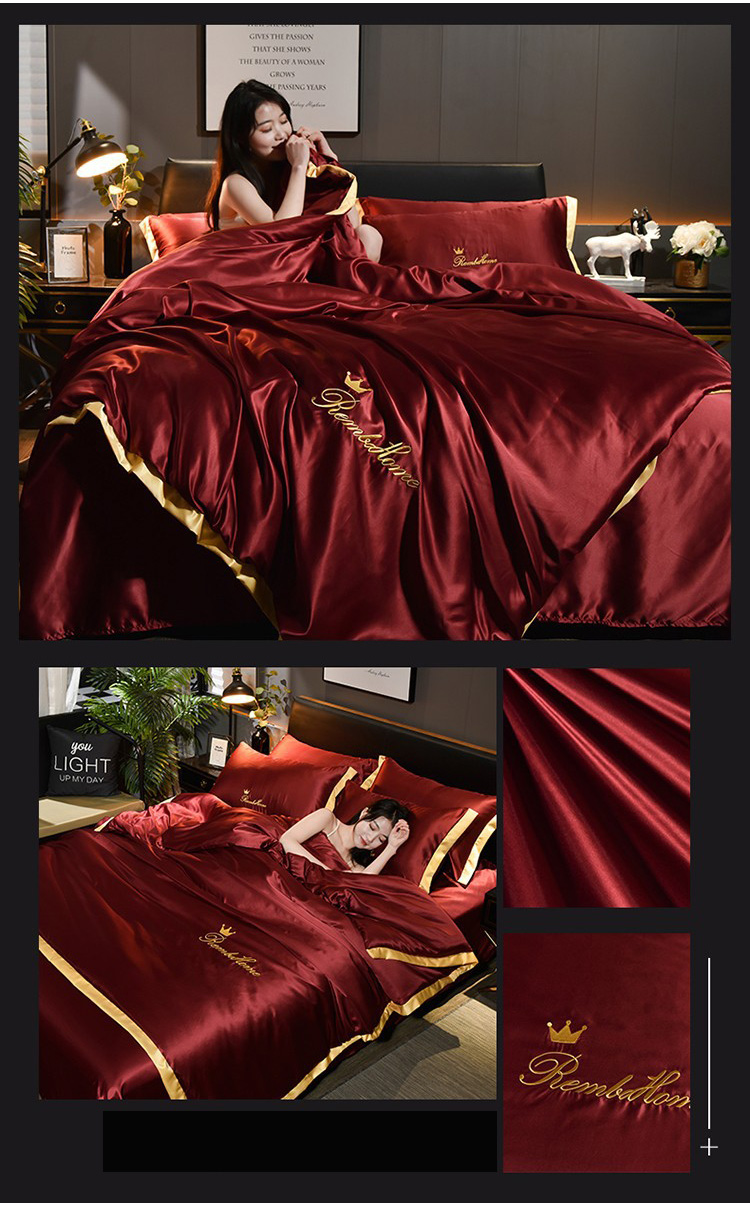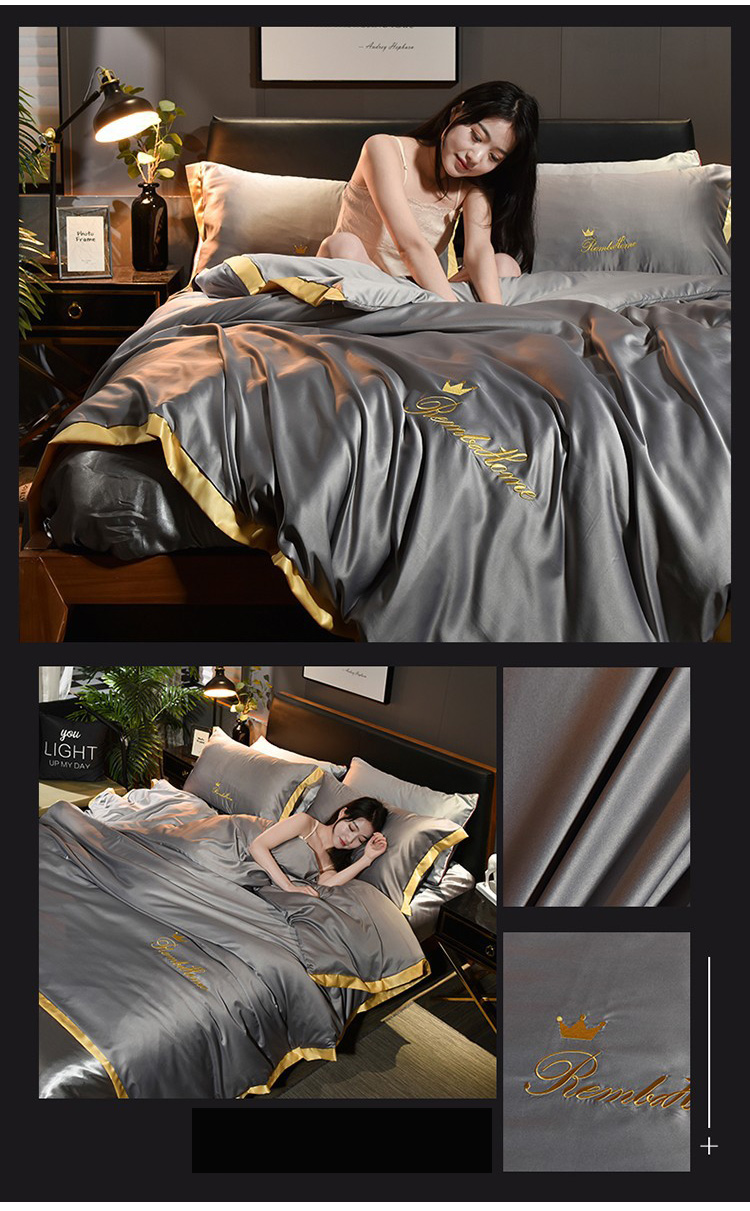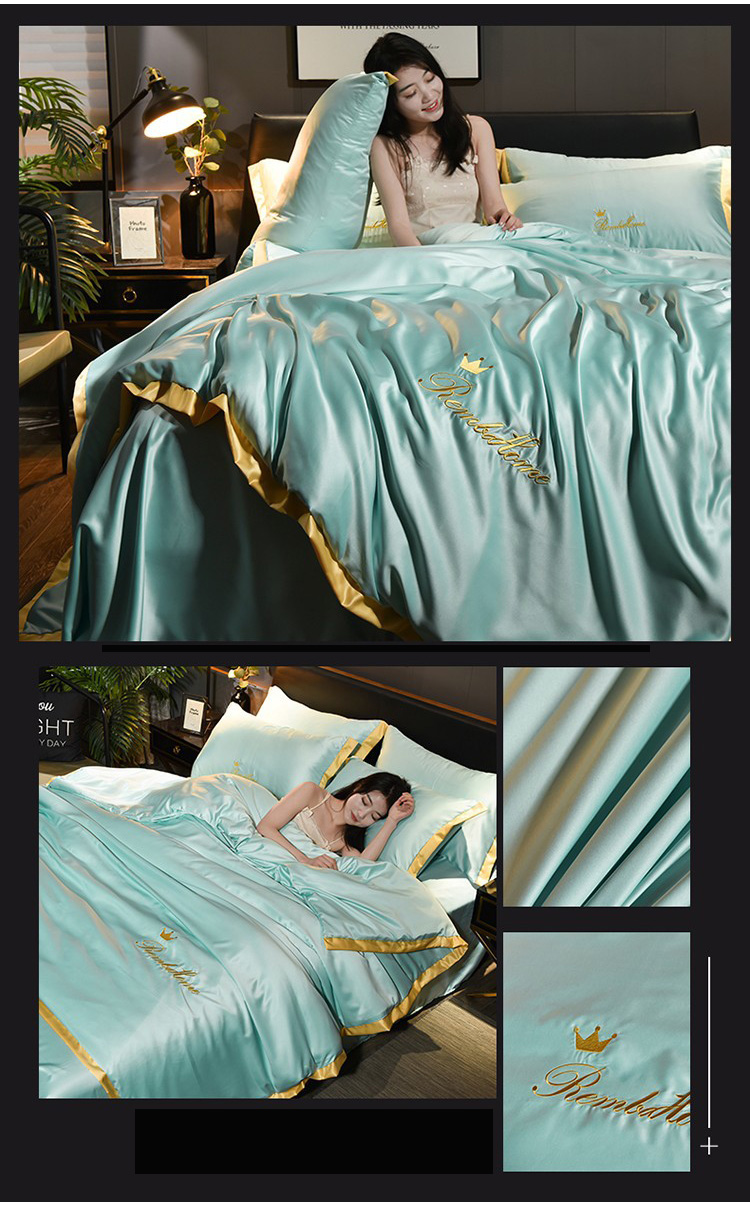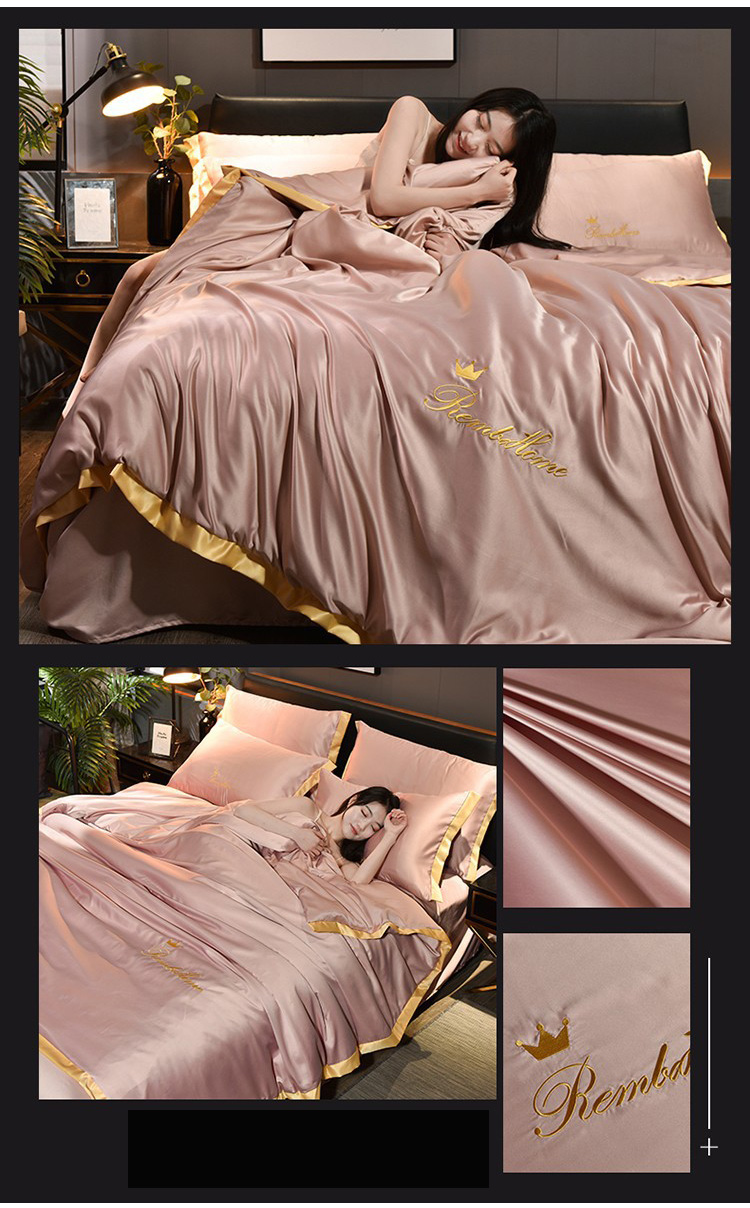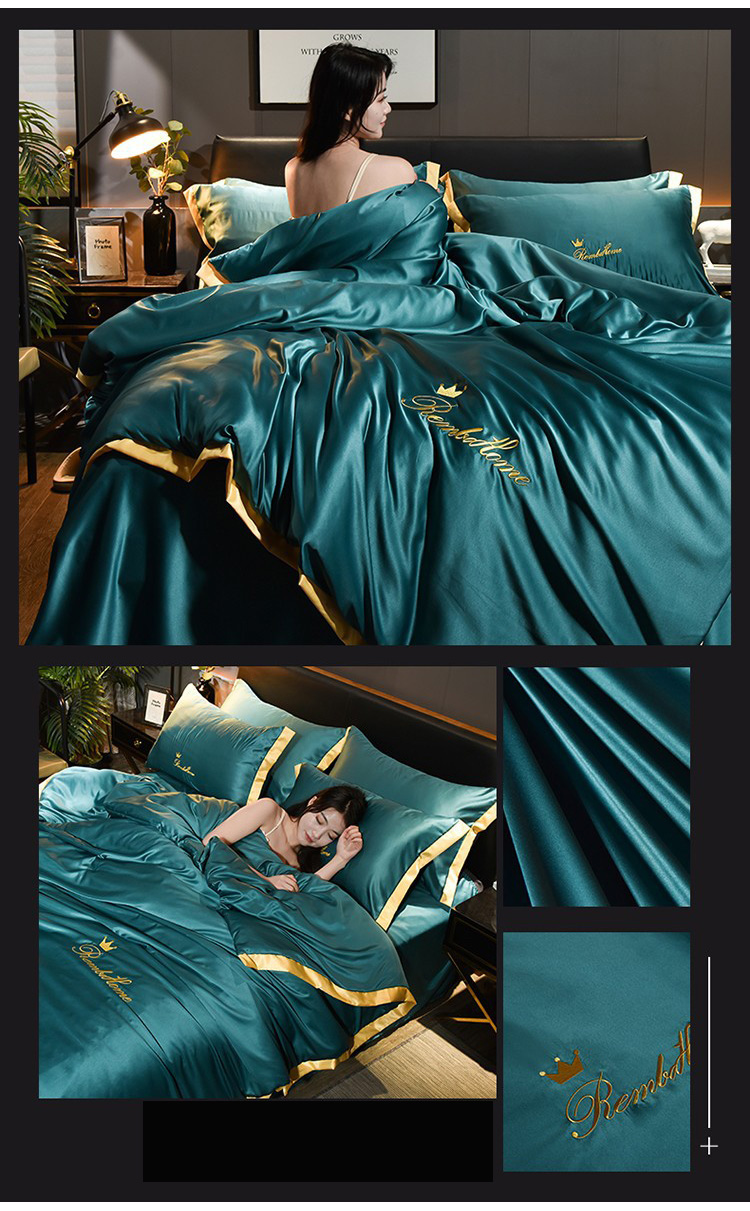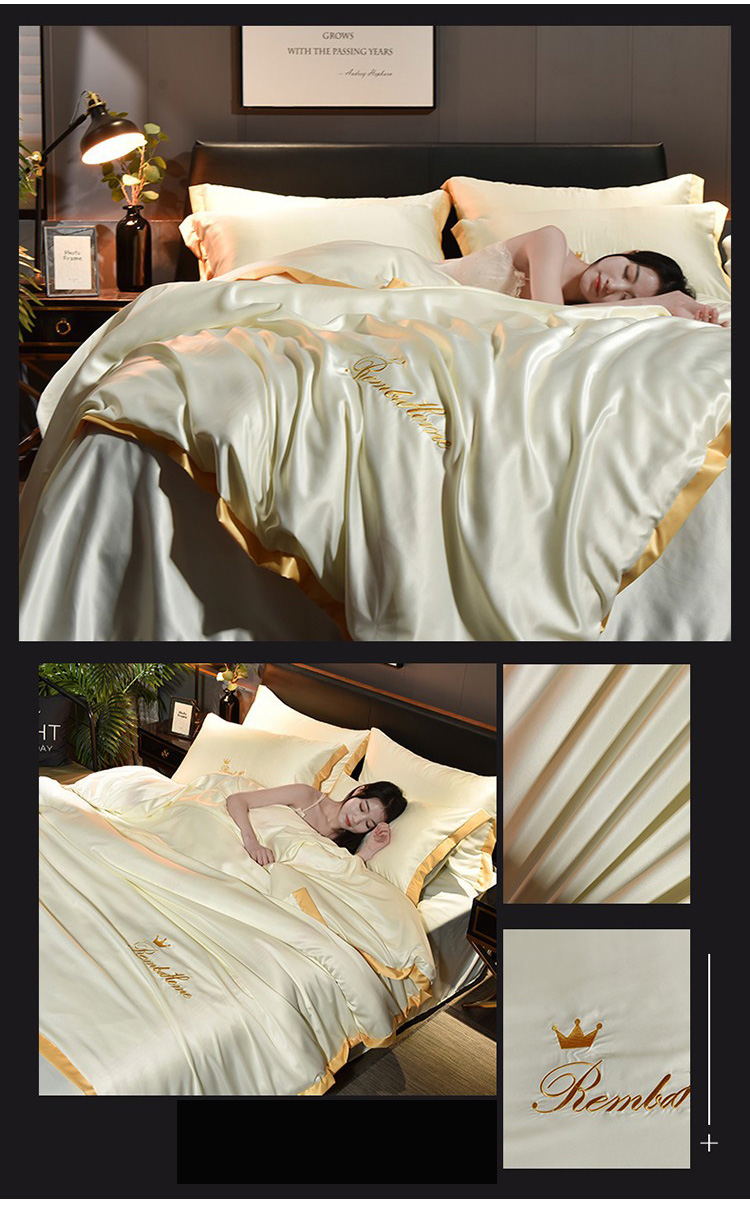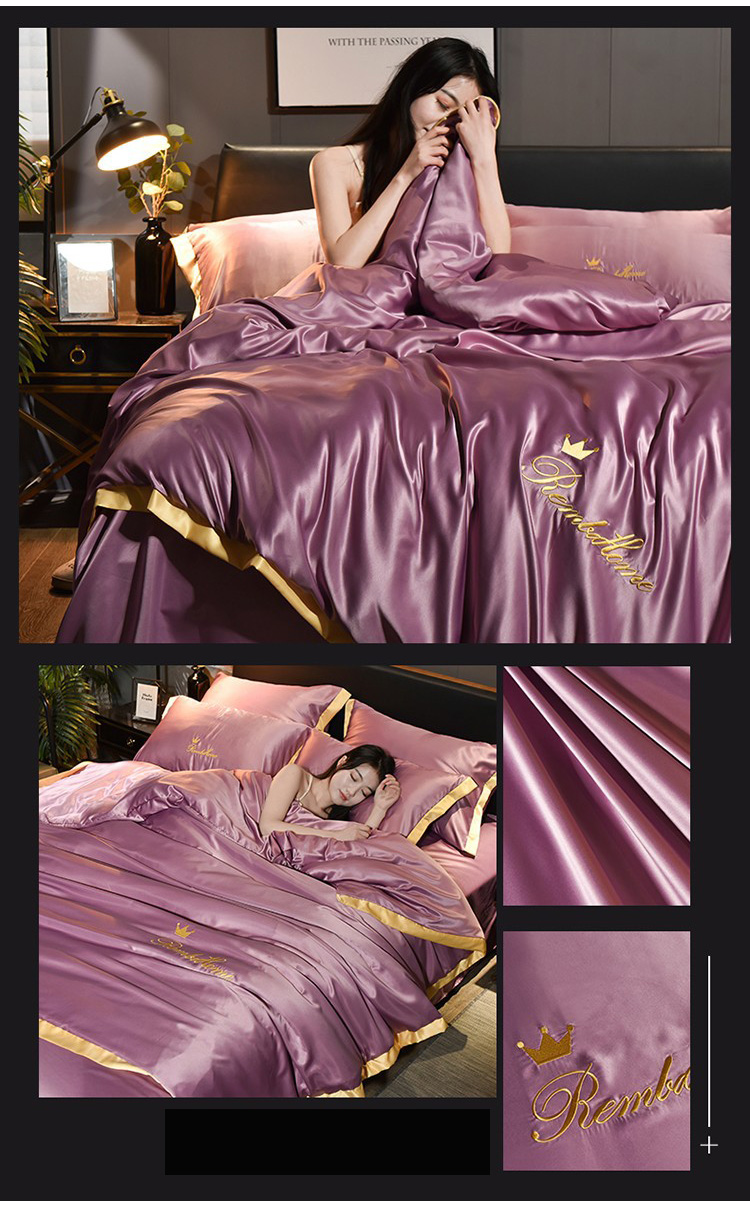 Package includes: Flat sheet*1 Duvet cover*1 Pillow case*2
Size:
1 piece Duvet Cover:200*230cm(80*90inches)
1 piece Flat sheet:245*250cm(97*100inches)
2 pieces Pillowcases:48*74cm(20*30inches)
1 piece Duvet Cover:220*240cm(90*95inches)
1 piece Flat sheet:245*270cm(97*106inches)
2 pieces Pillowcases:48*74cm(20*30inches)
Weight: 2.5KG
Material: Cotton + Mulberry + Silk
Sheet:Flat sheet
SHIPPING
Most of our products are hand-made and customized. As a result, please allow 3-7 working days for order processing. Below is our shipping details:
By sea: 35-45 days
By airplane: 7~15 working days.
Due to increased COVID-19 restrictions, we expect that some orders may take longer than usual. We are working hard to reduce delays across our delivery network and we apologize for any inconvenience you may experience. Once your order is dispatched, you will receive a shipping update on your phone or email.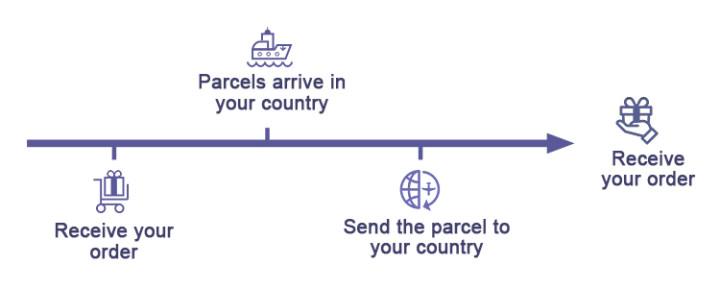 RETURN & EXCHANGE
All returns and exchanges due to change of mind are subjected to a 14-day return. Please refer to our refund policy for more details.
CUSTOMER SERVICE
Support@sleepymill.com