🔥🔥Note:Limited number of special offer beds,while supplies last.[Return to original price soon]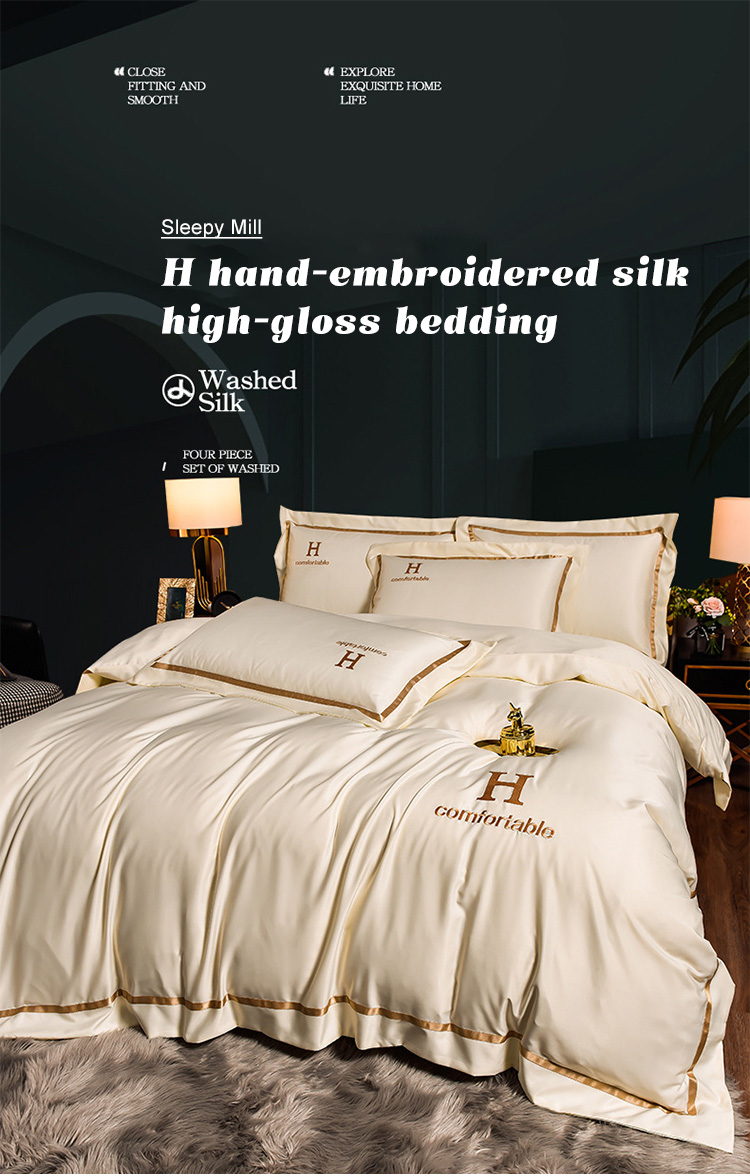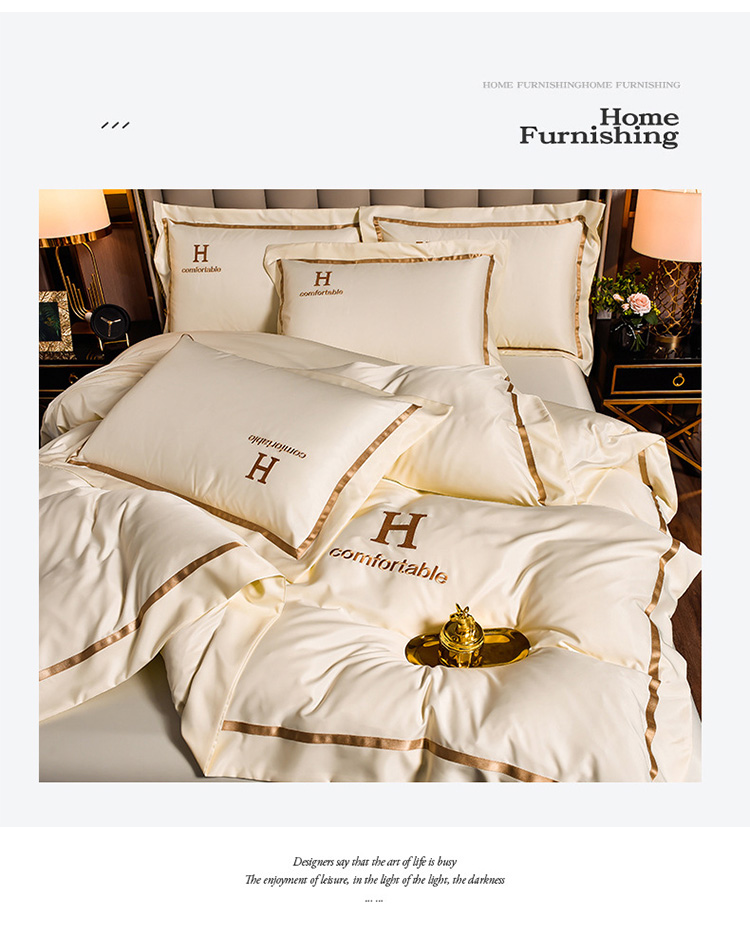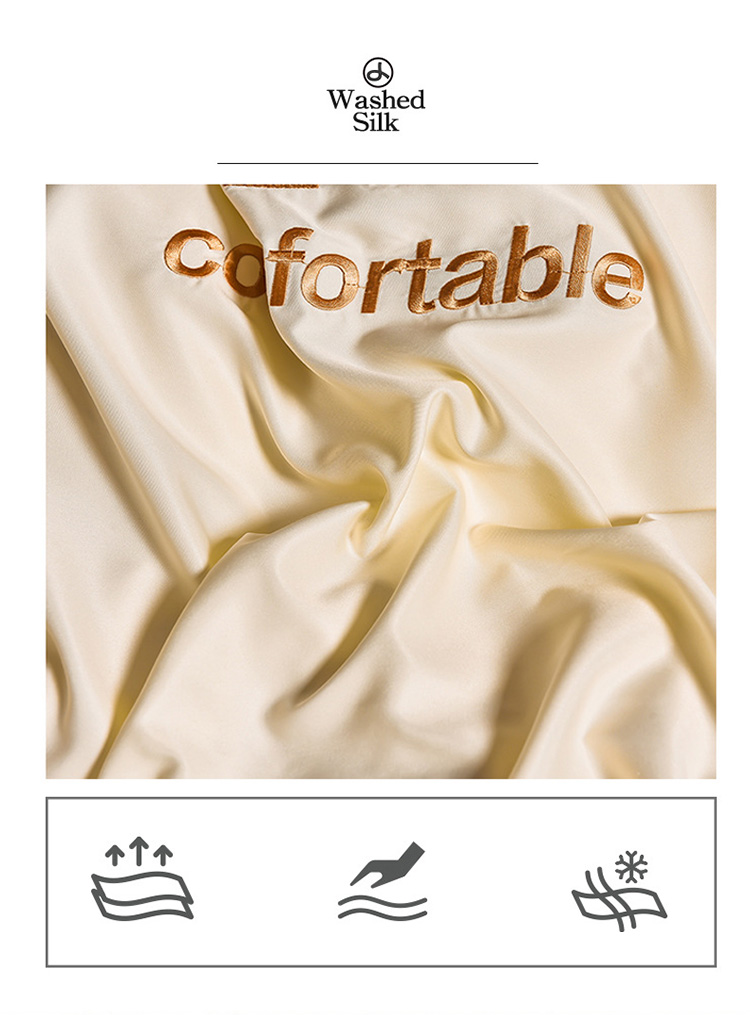 Did you know that washed silk absorbs water 1.5x better than cotton? This fabric is definitely the best choice for countries that have hot climate conditions. With our washed silk fabric, you will have a refreshing sleep which is not stuffy.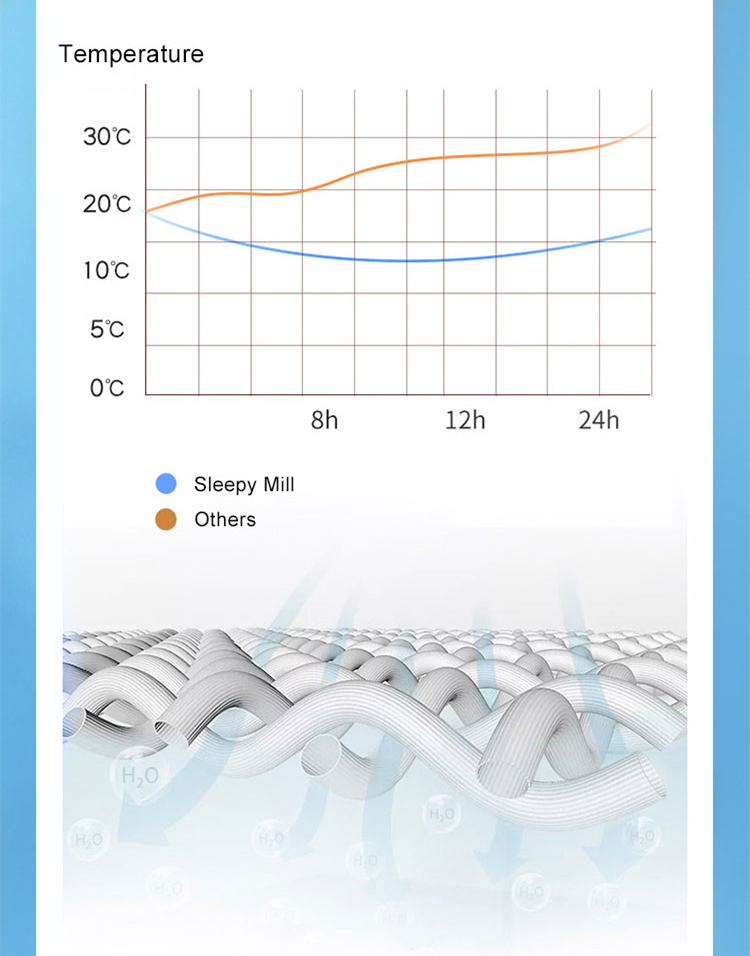 According to our tests, we have got 1000 samples who have been exposed to hot temperature, and lay on our silk washed, an average of 1-3 degree temperature drop was found. Therefore, Sleepy Mill washed silk is proved to give sleepers a quick body temperature drop.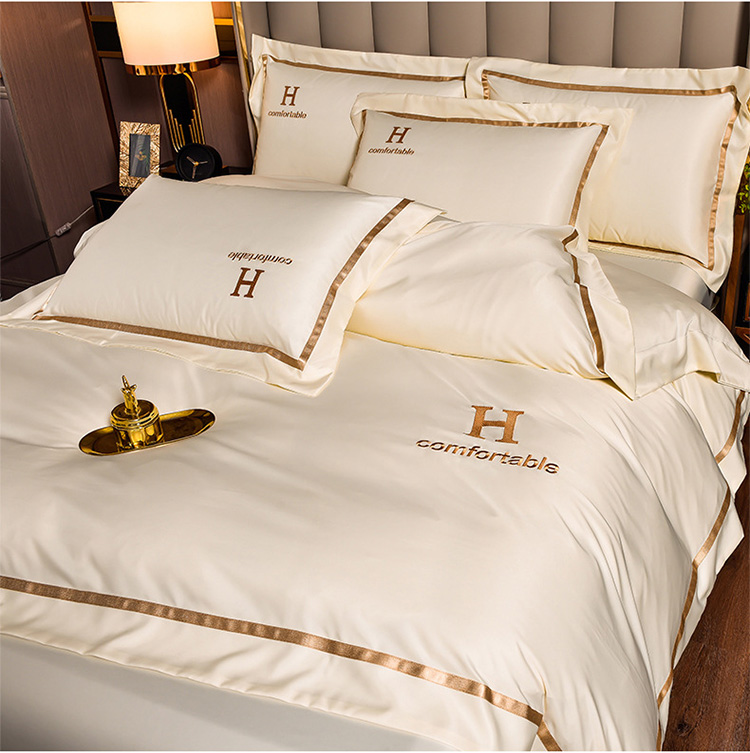 Talking about our dyeing, we use the latest reactive dyeing material and technology, thus the color won't fade.
Washing tips:
1. Please do not wash together with dark colors.
2. Temperature set to <30 degree.
3. Regular dry wash is applicable.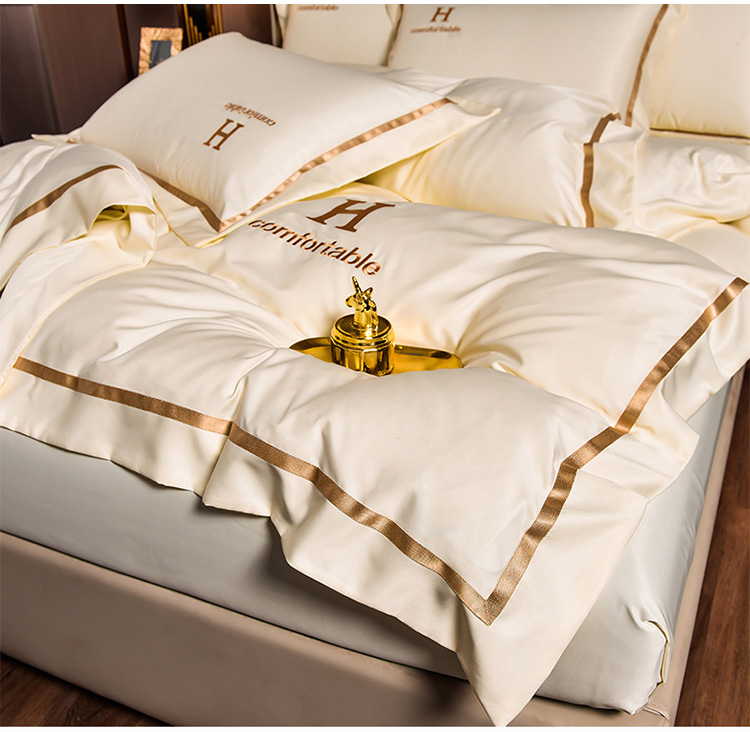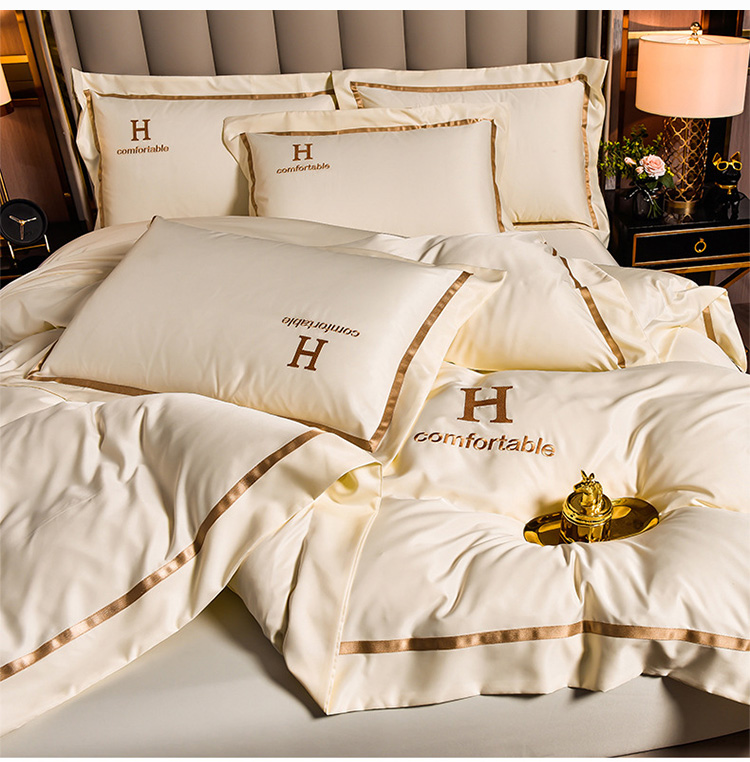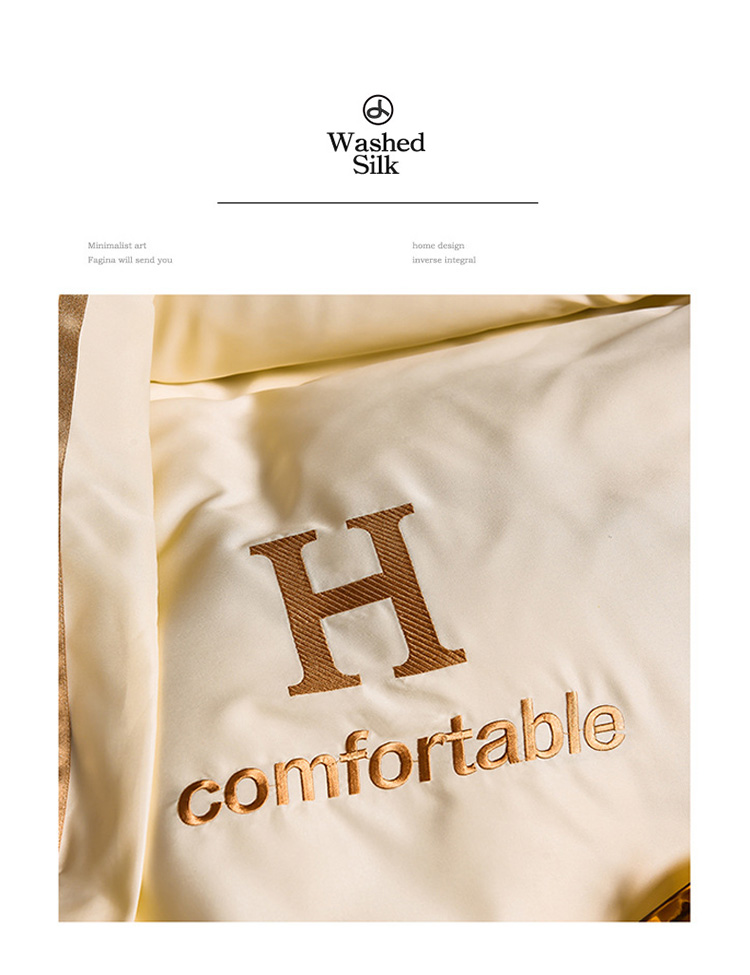 Overall evaluation
Fashion: ★★★★
Softness: ★★★★★
Cool-feel: ★★★★★
Breathability: ★★★★
Hygroscopicity: ★★★★★
Baby-friendly: ★★★★★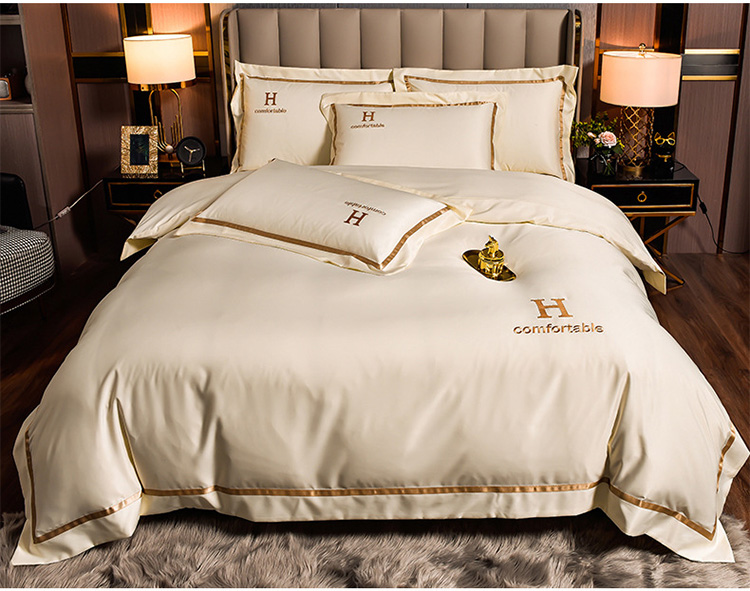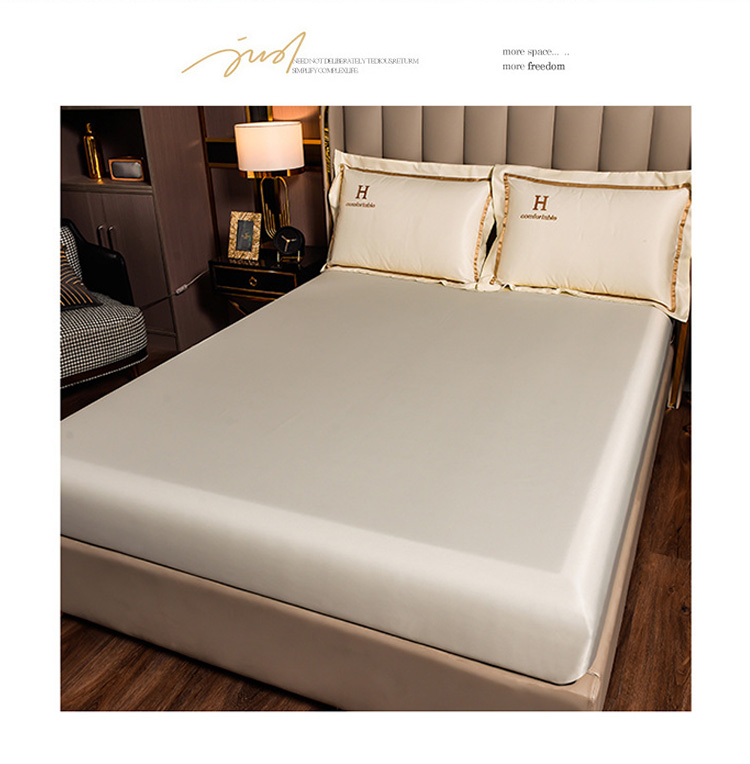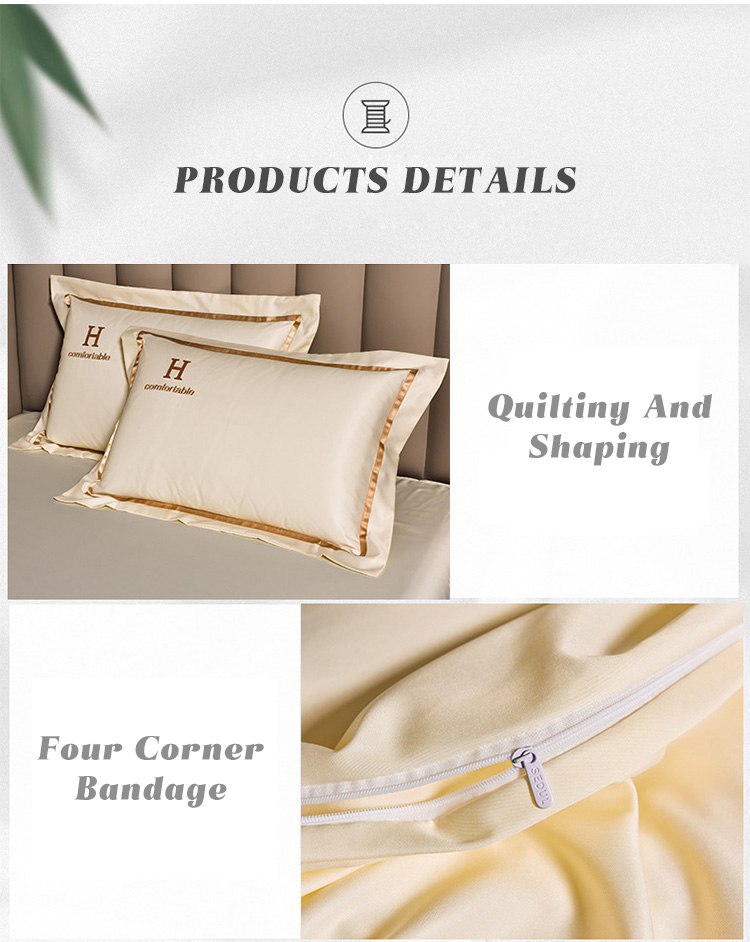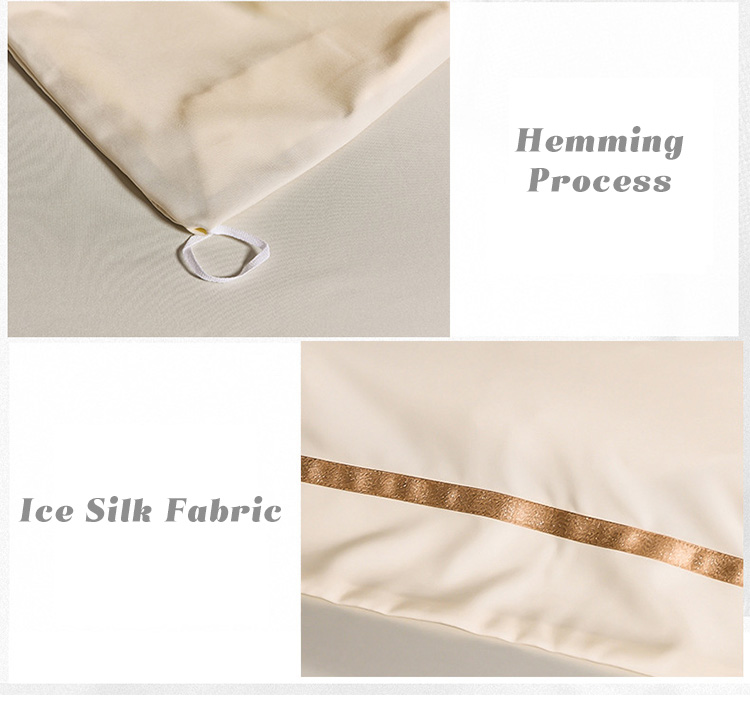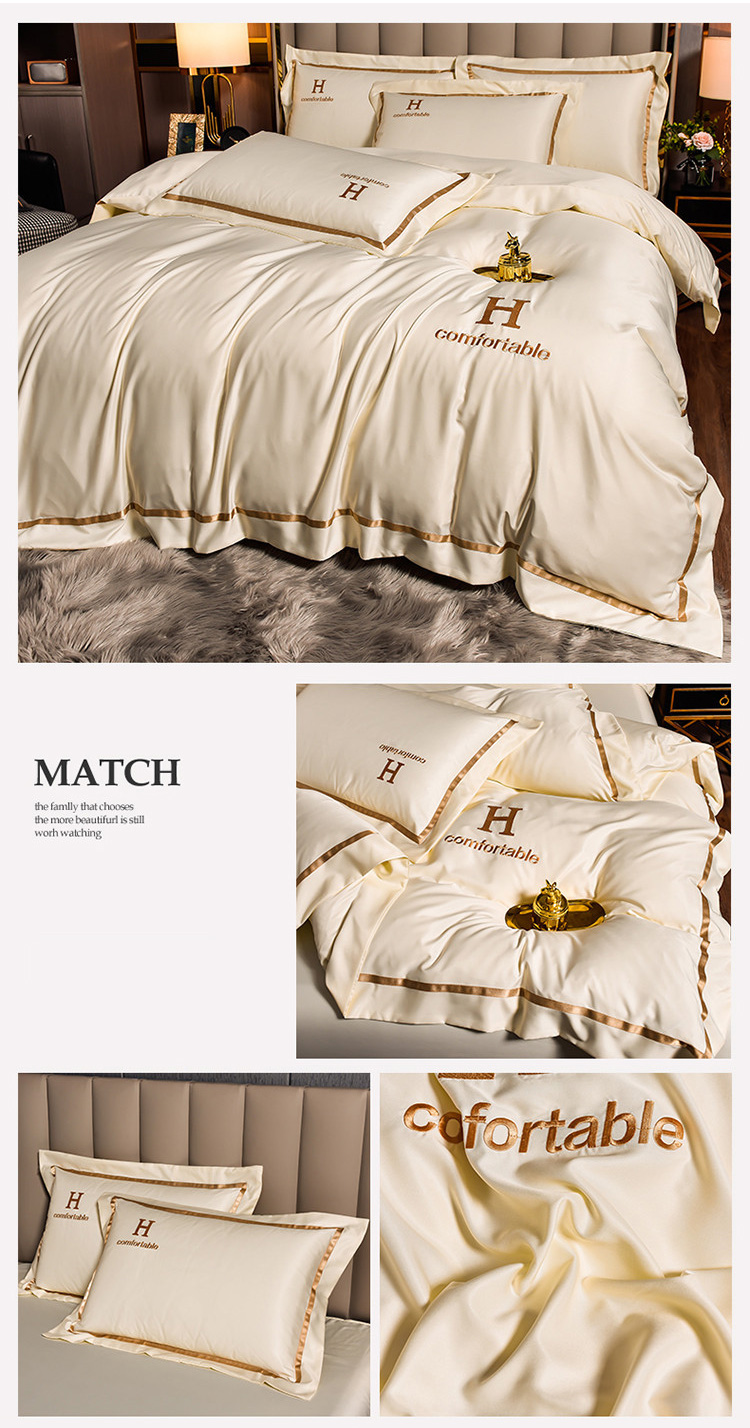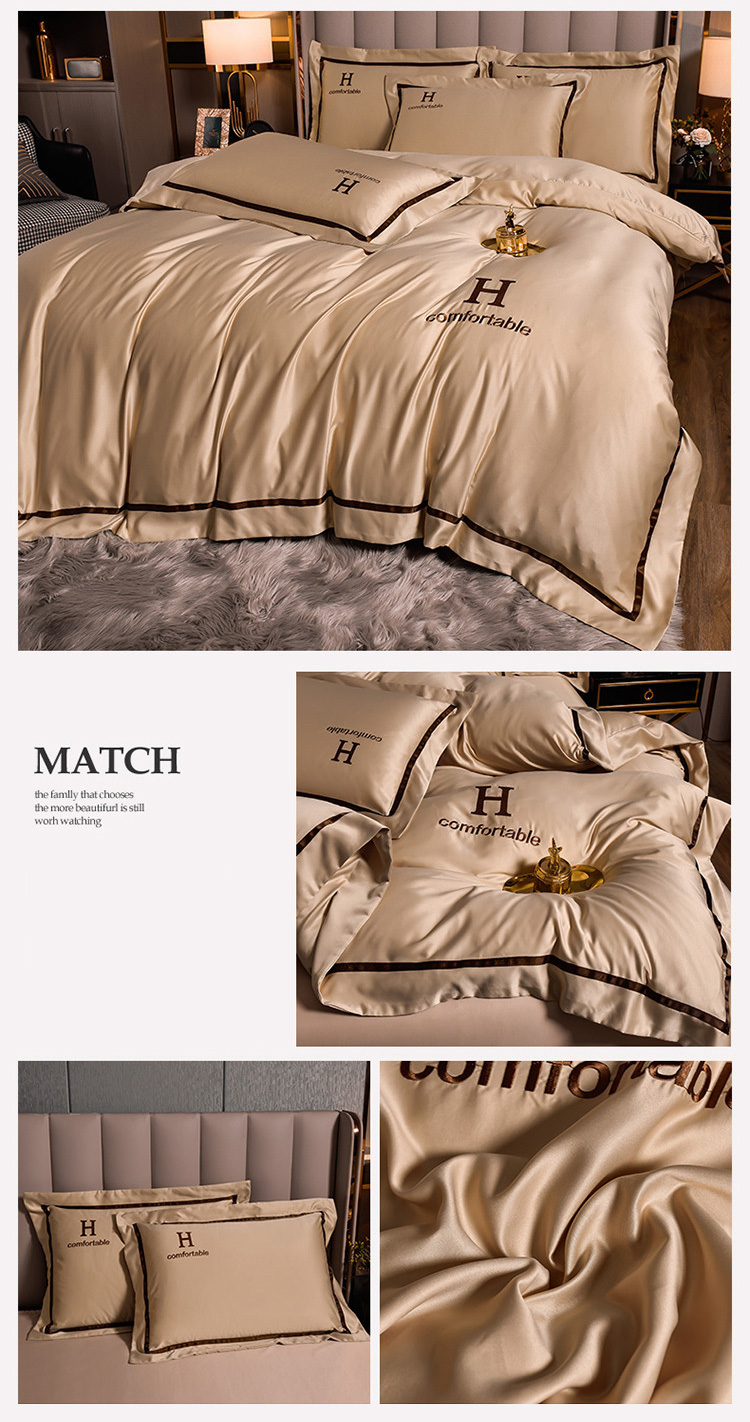 FABRIC:washed silk
Weight: 2.7KG
Package includes:
Fitted sheet*1
Duvet Cover*1
Pillow case*2
Size:
Queen Size 4pcs
1 piece Duvet Cover:200*230cm(80*90inches)
1 piece Fittedsheet:150*200cm(60*80inches)
2 pieces Pillowcases:48*74cm(20*30inches)
King Size 4pcs
1 piece Duvet Cover:220*240cm(90*94inches)
1 piece Fittedsheet:180*200cm(70*80inches)
2 pieces Pillowcases:48*74cm(20*30inches)
Grade: Premium
Come closer and feel the fabric, you'll soon discover its subtlety of craftsmanship. The reason why we launch this product in South East Asian market is that our washed silk is softer and more hygroscopic which really helps cool your body temperature by 1-3 degree as you sleep on it. This is also the reason why our hotel customers keep returning and ordering the same material.
SHIPPING
Most of our products are hand-made and customized. As a result, please allow 3-7 working days for order processing. Below is our shipping details:
By sea: 35-45 days
By airplane: 7~14 working days.
Due to increased COVID-19 restrictions, we expect that some orders may take longer than usual. We are working hard to reduce delays across our delivery network and we apologize for any inconvenience you may experience. Once your order is dispatched, you will receive a shipping update on your phone or email.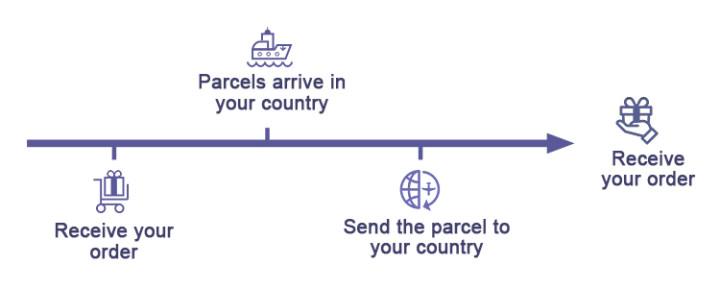 RETURN & EXCHANGE
All returns and exchanges due to change of mind are subjected to a 14-day return. Please refer to our refund policy for more details.
CUSTOMER SERVICE
support@sleepymill.com