Lace edge design: This summer cooler not only ensures your comfort, but also adds to the beauty of your room. Its lace edge design adds a touch of elegance and romance to your room.
Breathability: Thanks to its good breathability, this summer comforter will keep you dry and comfortable in the hot summer and will not make you feel stuffy.

Designed for Southeast Asia

: Designed specifically for the climate of Southeast Asia, this summer cooler will provide you with a comfortable and relaxing sleep experience, whether you are by the beach or within the city.
Beautiful Morandi color palette: This summer cooler comes in a stylish Morandi color palette, a deep fuchsia color that brings elegance and class to your room and also works well with a variety of decorative styles.
Lightweight and easy to carry: Thanks to its lightness and portability, this summer cooler is perfect for use during travel. You can take it to the beach, mountains, wild camping and anywhere else to enjoy the comfort and warmth.
High-quality materials: This summer cooler is made of high-quality materials with a fine production process, which can ensure your sleeping experience and longevity.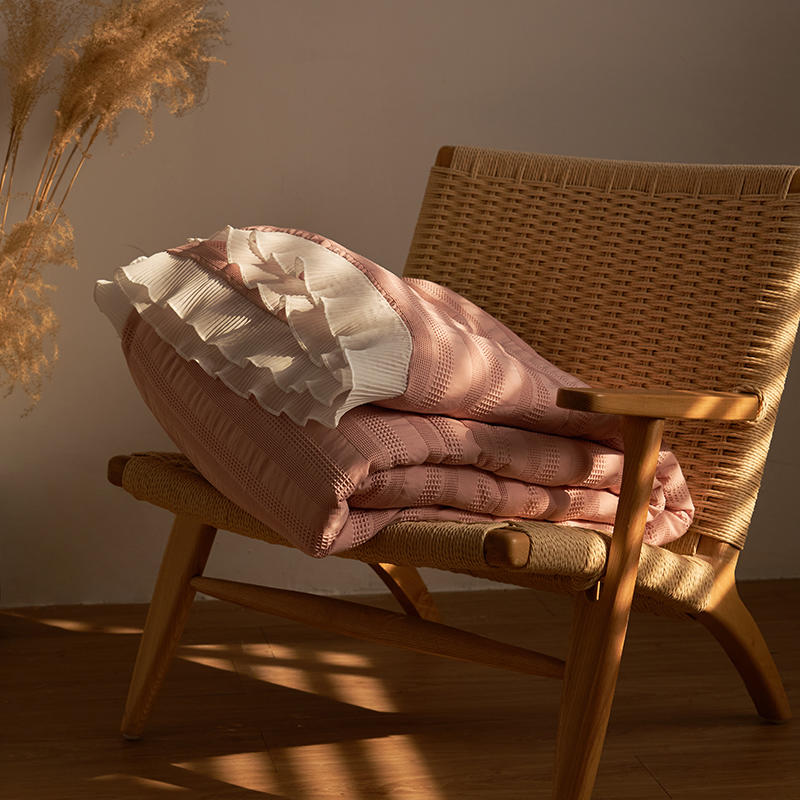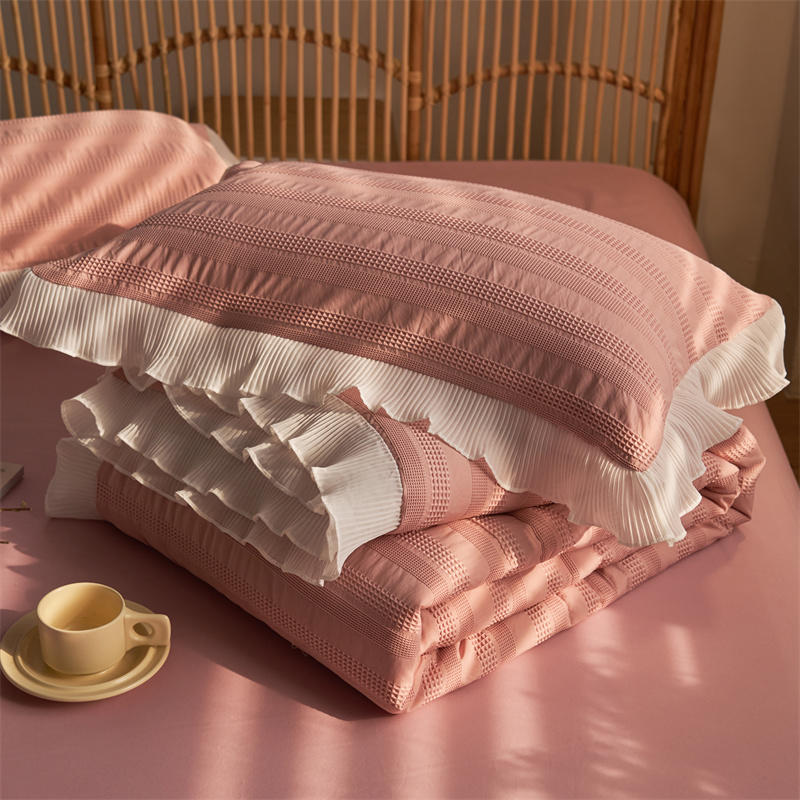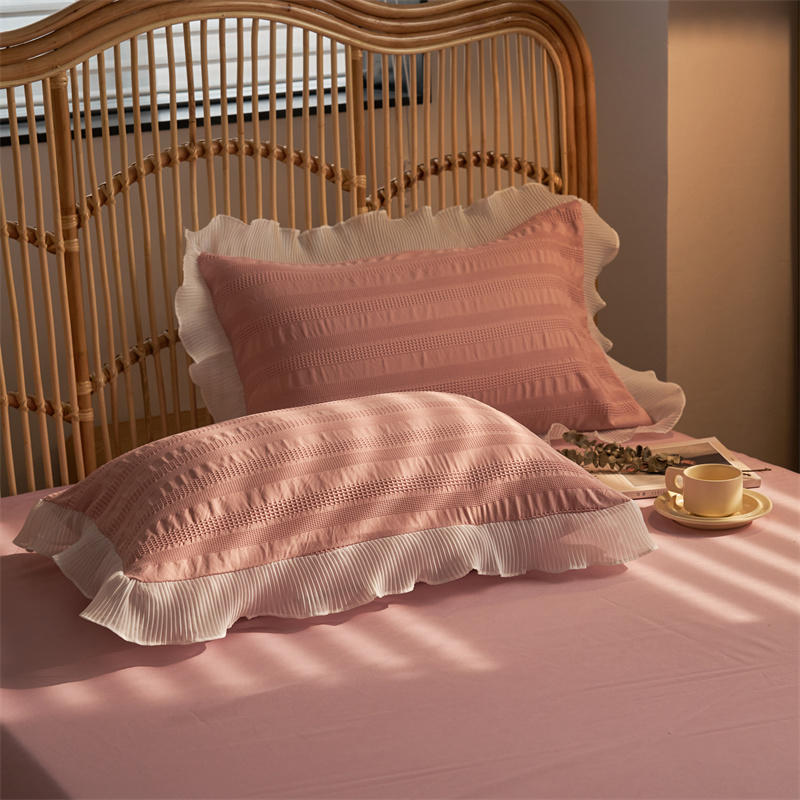 When you purchase this summer comforter, we will provide you with a 100% quality guarantee. We are very confident that the quality of this comforter will meet your needs. In addition, our customer service team is always ready to answer any questions you may have to ensure your satisfaction with your purchase. We are always committed to providing our customers with quality products and services, and our word of mouth proves our commitment.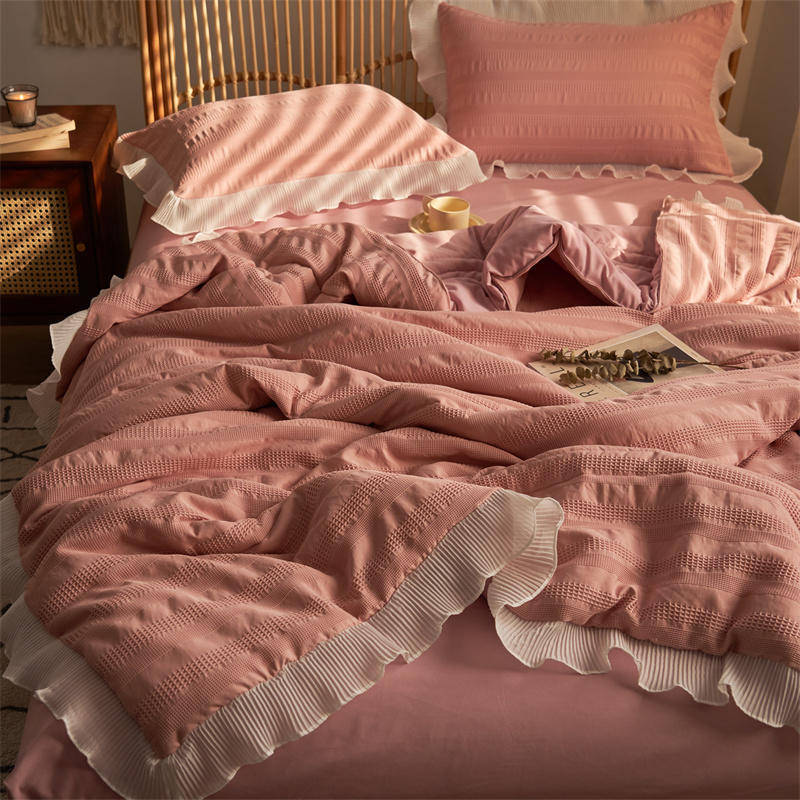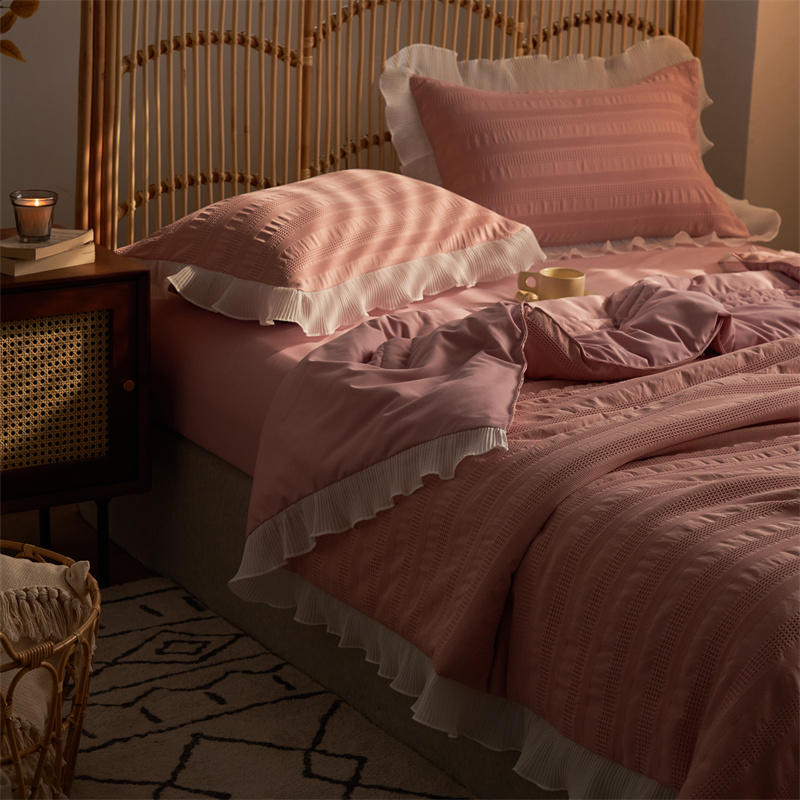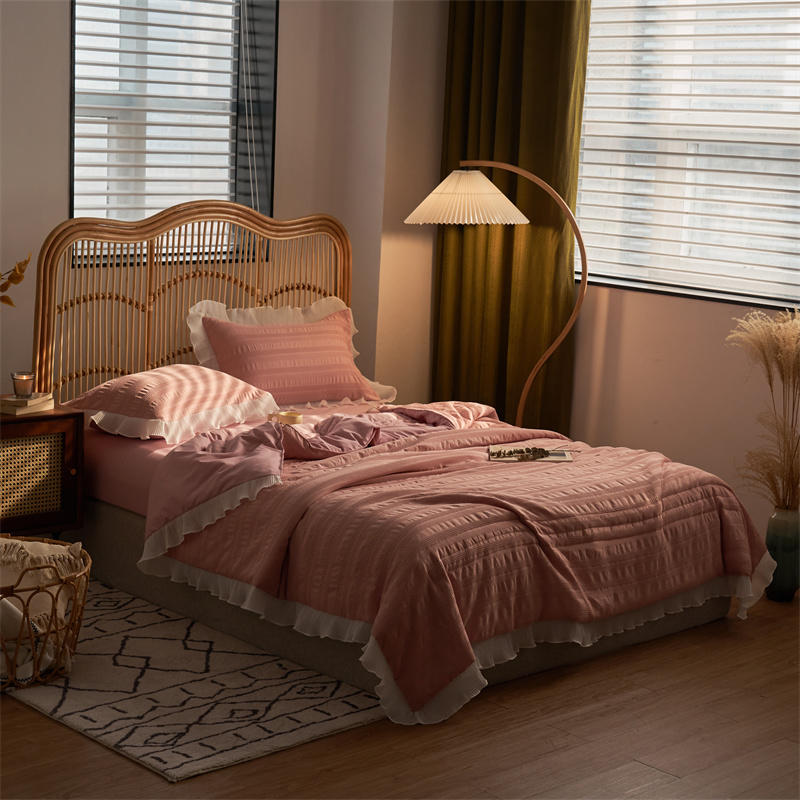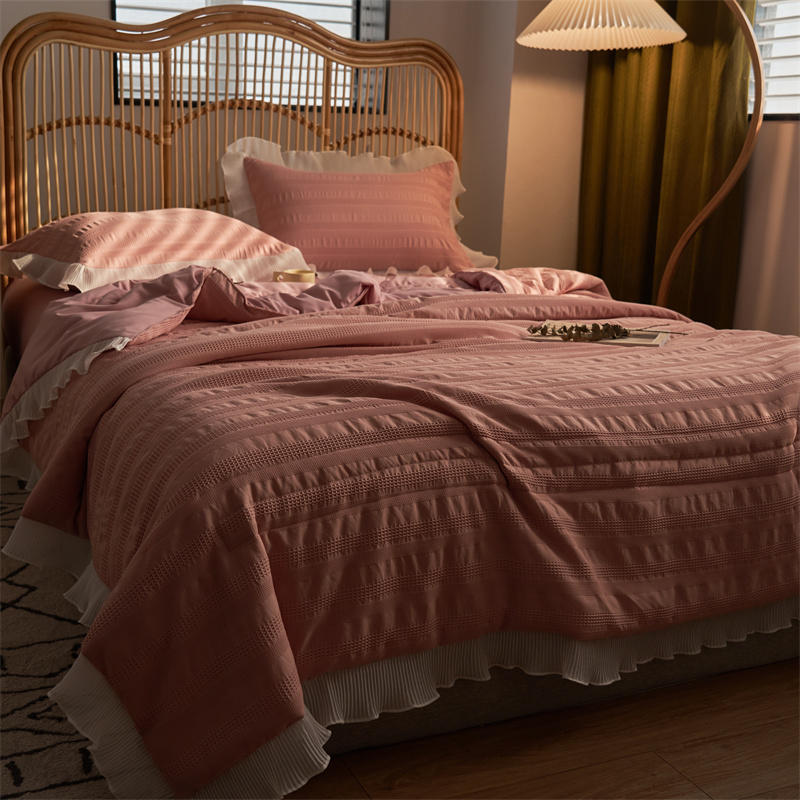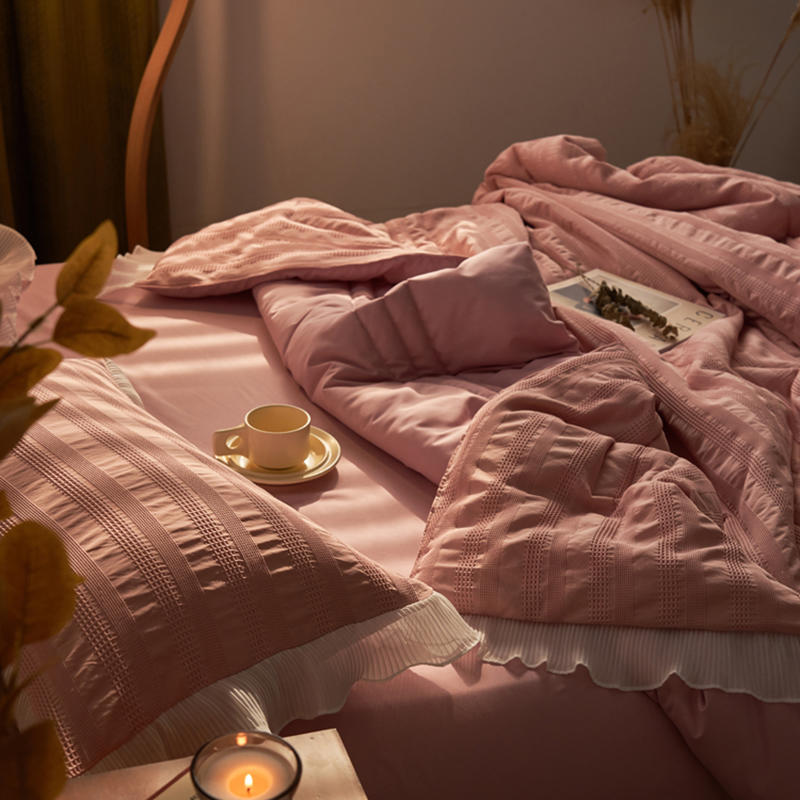 In addition to comfort and beauty, this summer cooler also has some health care attributes to keep you healthy and relaxed during the summer months:.
Anti-bacteria and anti-odor: This summer cooler is made of special materials with anti-bacteria and anti-odor functions, which can effectively prevent bacteria and odor, allowing you to sleep in a healthy and fresh environment.

Pure cotton fabric

: The fabric of this summer cooler is made of pure cotton, which is soft, skin-friendly, breathable and non-irritating, making it ideal for children, the elderly and people with sensitive skin.
Improves sleep quality: Thanks to its breathability and comfort, this summer cooler can improve your sleep quality and give you a deeper and more comfortable sleep at night.

Soothe itchy skin

: In summer, skin is prone to irritation and itching. The cotton material of this comforter can soothe the itchy skin, so that your skin can be better protected and cared for.
Overall, this summer comforter will not only keep you comfortable and beautiful in summer, but also bring health and wellness benefits, adding more value to your sleeping experience.