Size:
Single Size
1 piece Bedsheet:90*200cm(35*80inches)
Queen Size 3pcs
1 piece Bedsheet:150*200cm(60*80inches)
King Size 3pcs
1 piece Bedsheet:180*200cm(70*80inches)
SuperKing Size 3pcs
1 piece Bedsheet:200*220cm(80*90inches)
Grade: Premium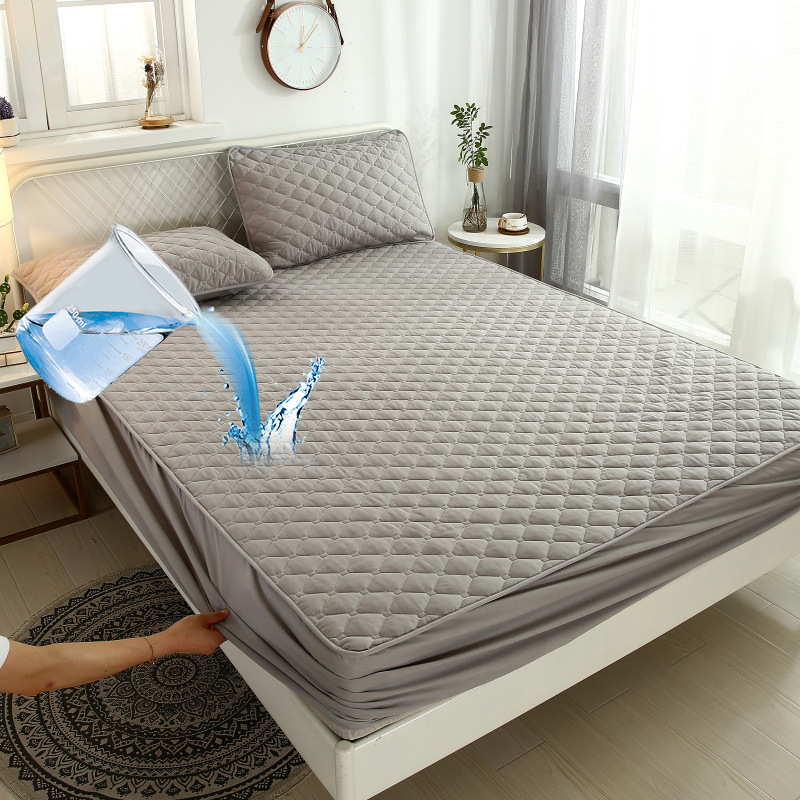 ❤ 100% Impervious to Liquids of All Kinds: Everyone experiences unexpected "accidents" or spills in bed, so protecting your precious mattress is a must! Now, it's easy with our premium mattress protector. Specially designed TPU membrane resists all liquids effectively including spills, perspiration, urine, and body fluids of all kinds. Great for kids, pets, incontinence care, etc...
❤ Ultra-Soft & Noiseless: Specially designed TPU membrane is covered in ultra-soft 80% cotton terry, making it soft and comfortable even for bare skin. Waterproof TPU interlay is made of premium elastic material, ensuring there will be no crinkling sound or plasticky feel to disrupt your valuable sleep.
❤ Ultimate Protection: we use only materials that are free from Vinyl, BPA, phthalate, latex, lead, flame retardants, and other harmful chemicals. Our mattress protector is designed to safeguard your mattress and you from chemicals that could cause irritation or illness. Suitable for asthma, and eczema sufferers.
❤ Easy to Clean & Long Lasting: Repeated washing and drying will not cause deformation of our premium elastic material or damage the specially designed waterproof membrane. Simply throw mattress cover into the washing machine and set washer to COLD.
Suitable for the crowd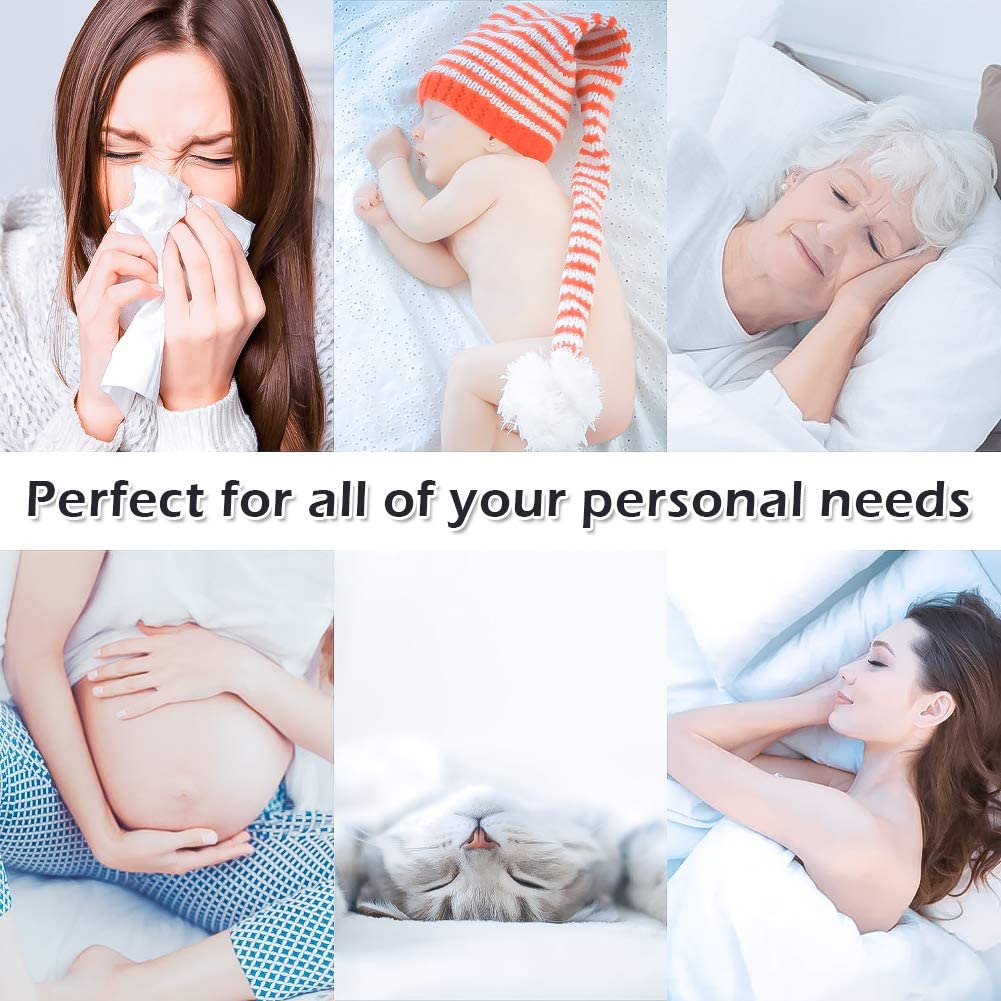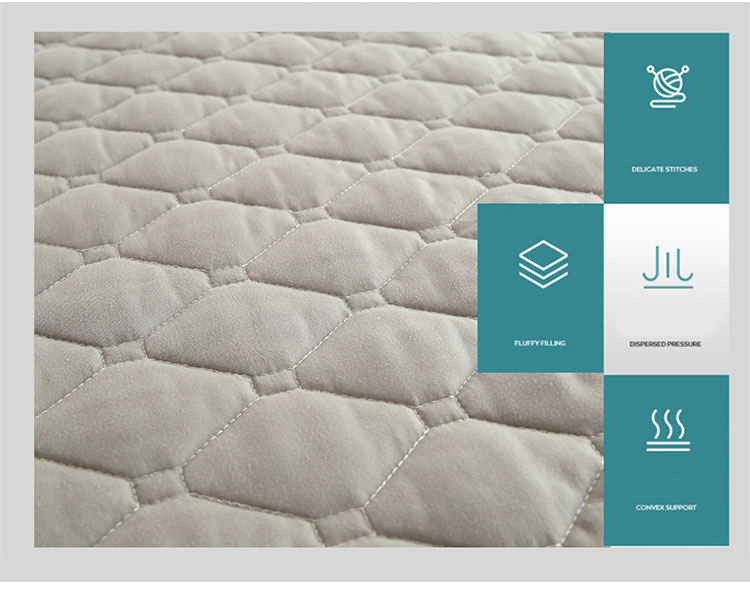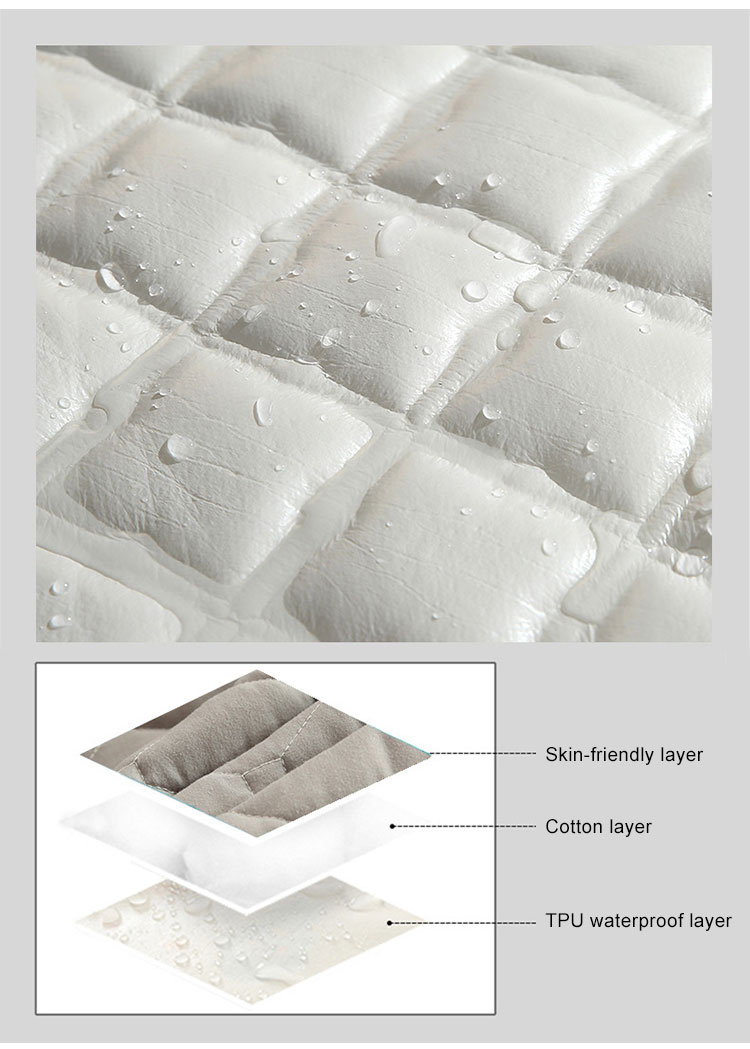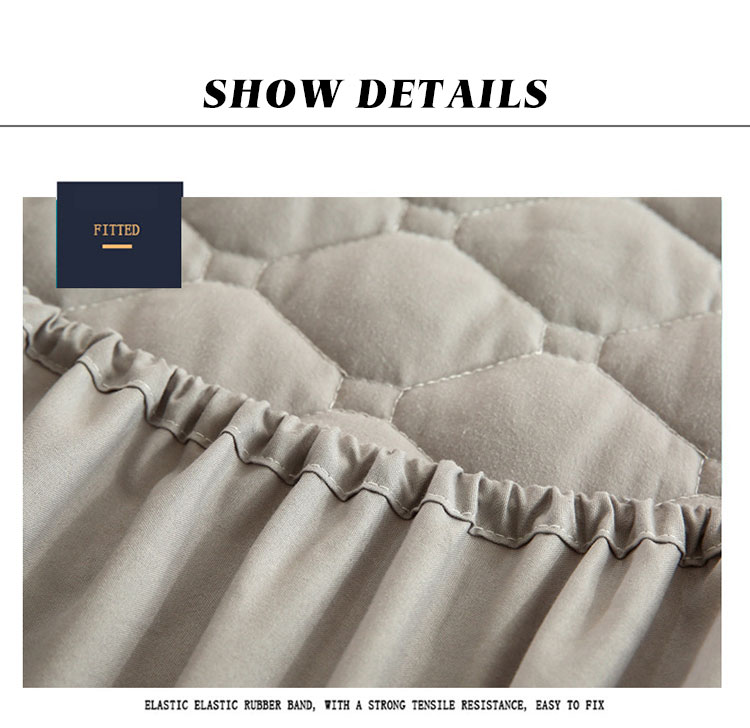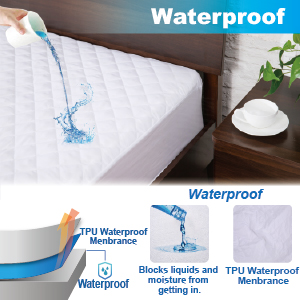 This bedwetting pillowtop mattress pad has a 100% water resistant TPU backing, protecting your mattress from fluid spills like sweat and urine.
Protective and Breathable
It prevents liquids but allows proper airflow.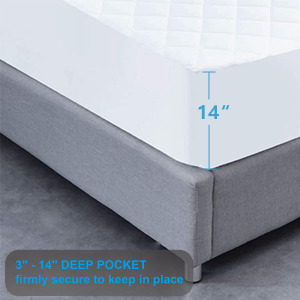 Mattress Pad Quilted Fitted- Deep Pocket
This deep pocket bed sheet makes sure that the mattress pad stays in place and does not slip or bunch up. Your mattress will be completely covered from top, bottom and sides.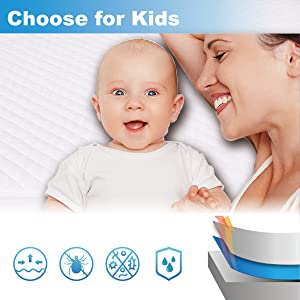 Love is in Family- Soft waterproof mattress pad and Noiseless design
This bedwetting pillow top mattress pads desin for baby and kids, our mattress protector cover wraps spring around quietly to resist against liquids from all sides.
TOP TPU backing ensures that you won't hear a plastic noise when you move during the night, while the soft top provides you with unparalleled comfort.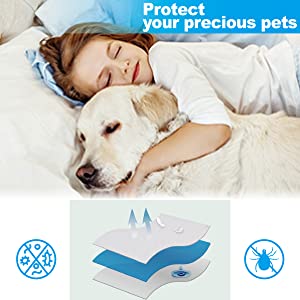 Do you often share your bed with pets?
The Mattress pad cover protector your mattress, creating a cleaner and more comfortable environment for you and your family. Share your bed with your pets.
Easy Care- Machine Washable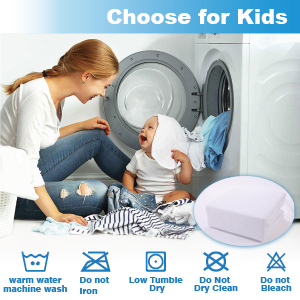 Tips
*Machine wash on cold and tumble dry on low.

*Do not dry clean and Don't iron.

*It is compatible with normal household detergents that do not contain bleach.
Easy care and clean, drying
How to clean
1. Simply remove the mattress pad cover from your bed and toss them into the wash.
2. Machine-wash the mattress pad cover on a gentle setting with normal household detergents that do not contain bleach.
Drying
Dry the mattress pad cover in a large capacity on low heat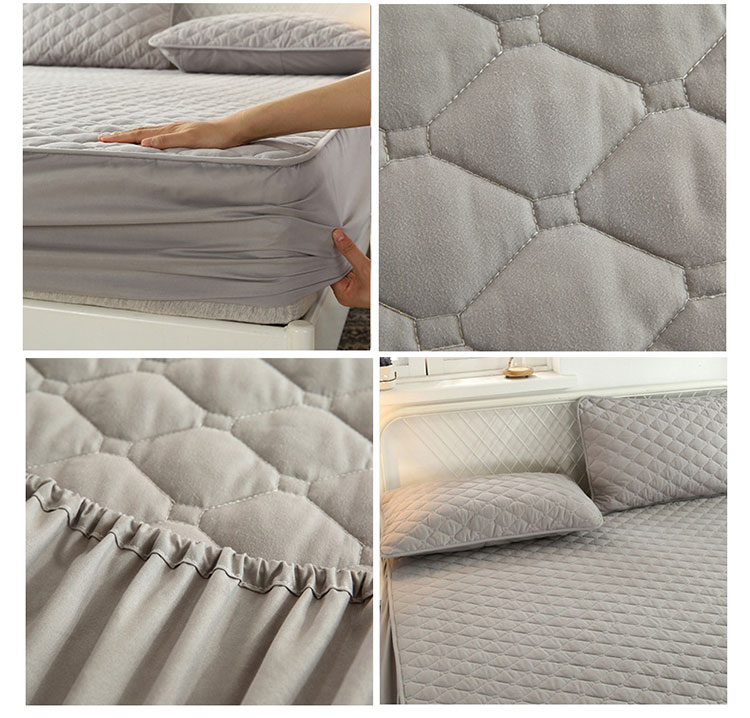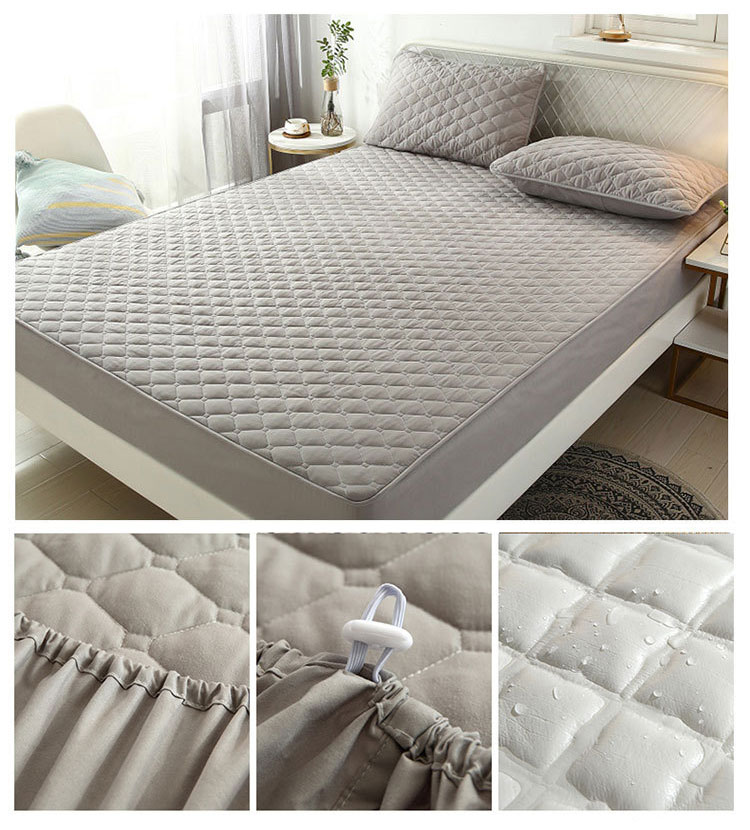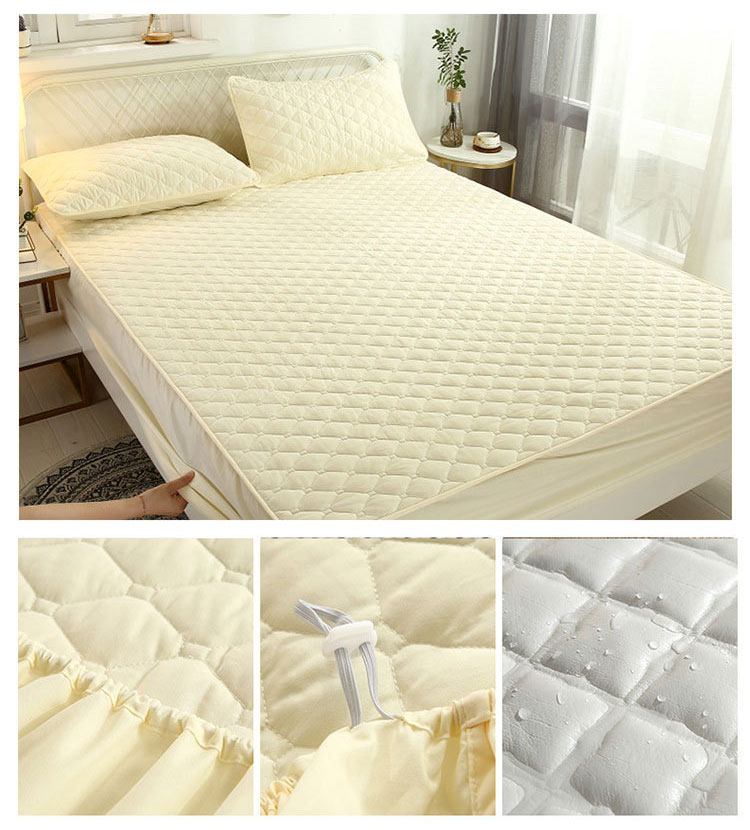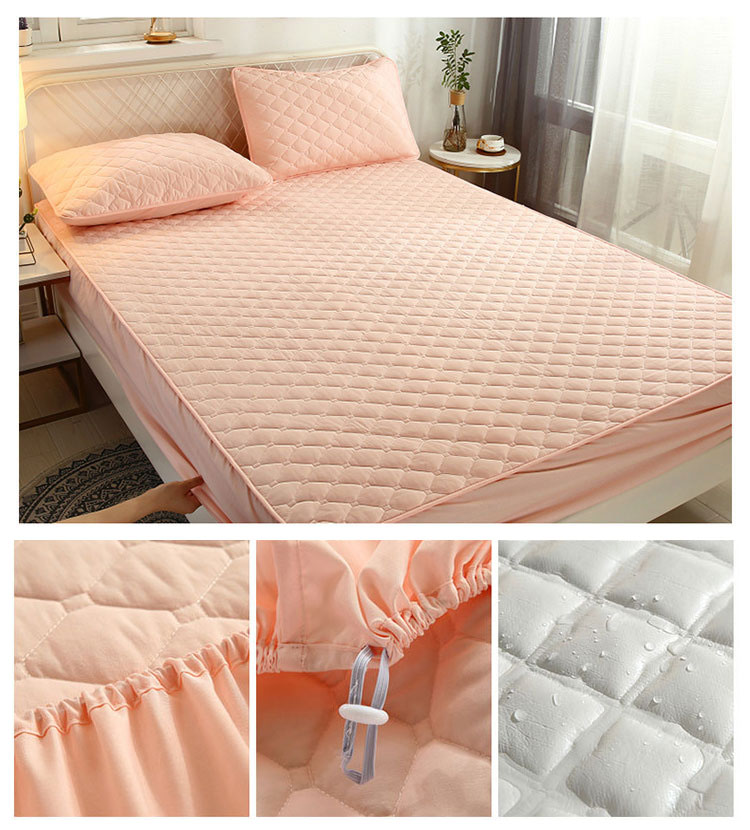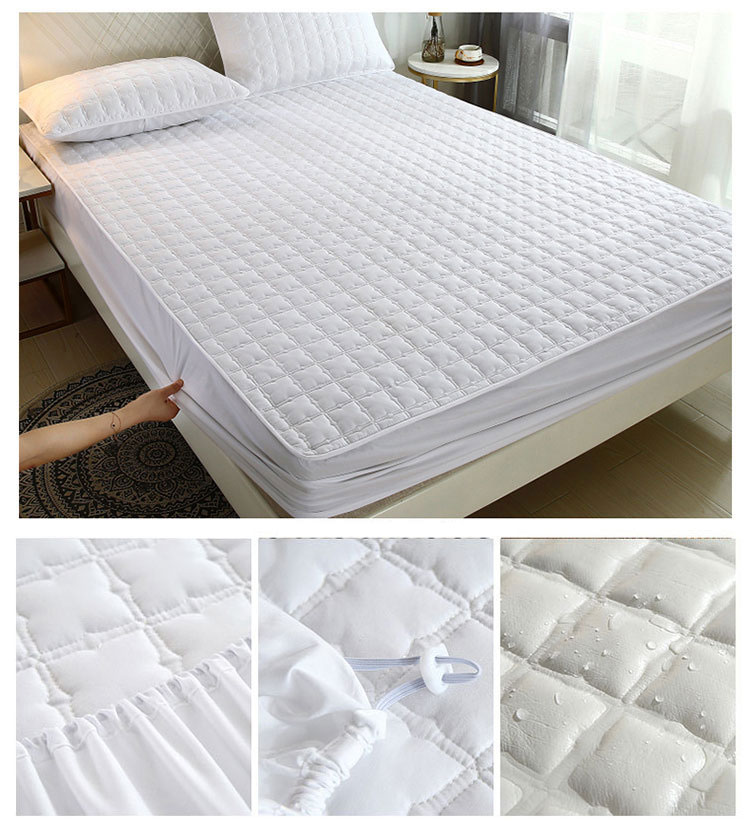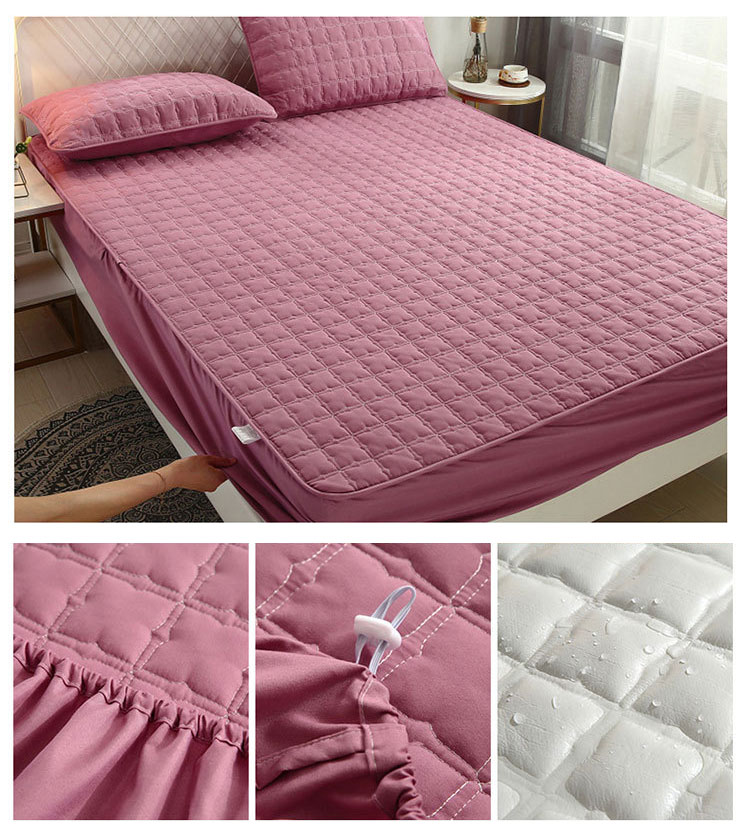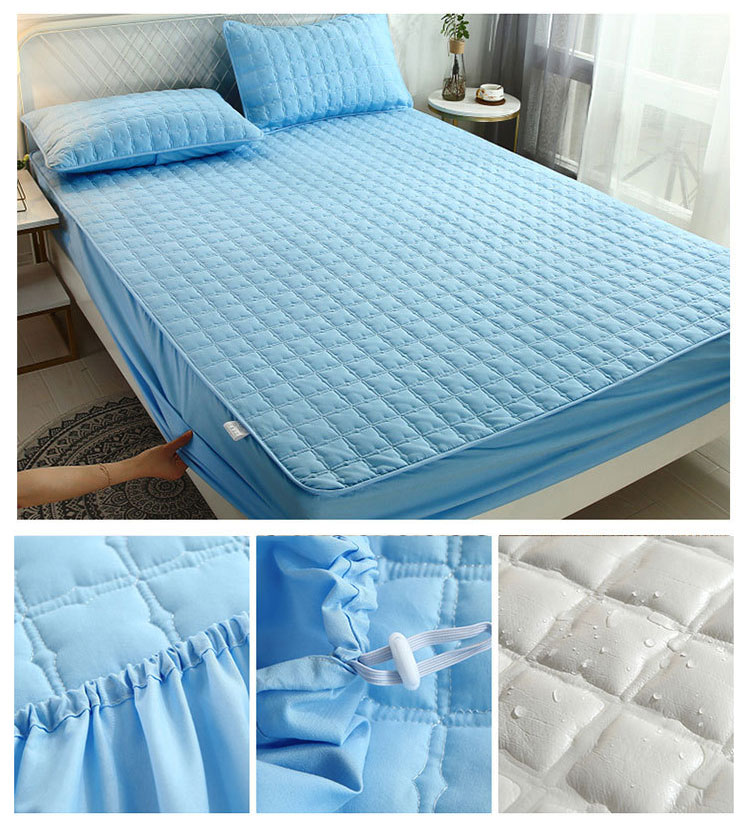 FABRIC:Polyester+cotton+Waterproof fabric
Weight: 1.5KG
SHIPPING
Most of our products are hand-made and customized. As a result, please allow 3-7 working days for order processing. Below is our shipping details:
By sea: 35-45 days
By airplane: 7~14 working days.
Due to increased COVID-19 restrictions, we expect that some orders may take longer than usual. We are working hard to reduce delays across our delivery network and we apologize for any inconvenience you may experience. Once your order is dispatched, you will receive a shipping update on your phone or email.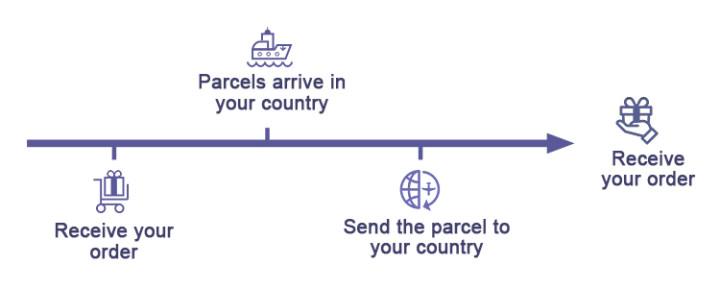 RETURN & EXCHANGE
All returns and exchanges due to change of mind are subjected to a 14-day return. Please refer to our refund policy for more details.
CUSTOMER SERVICE
shopping_help@outlook.com